take-away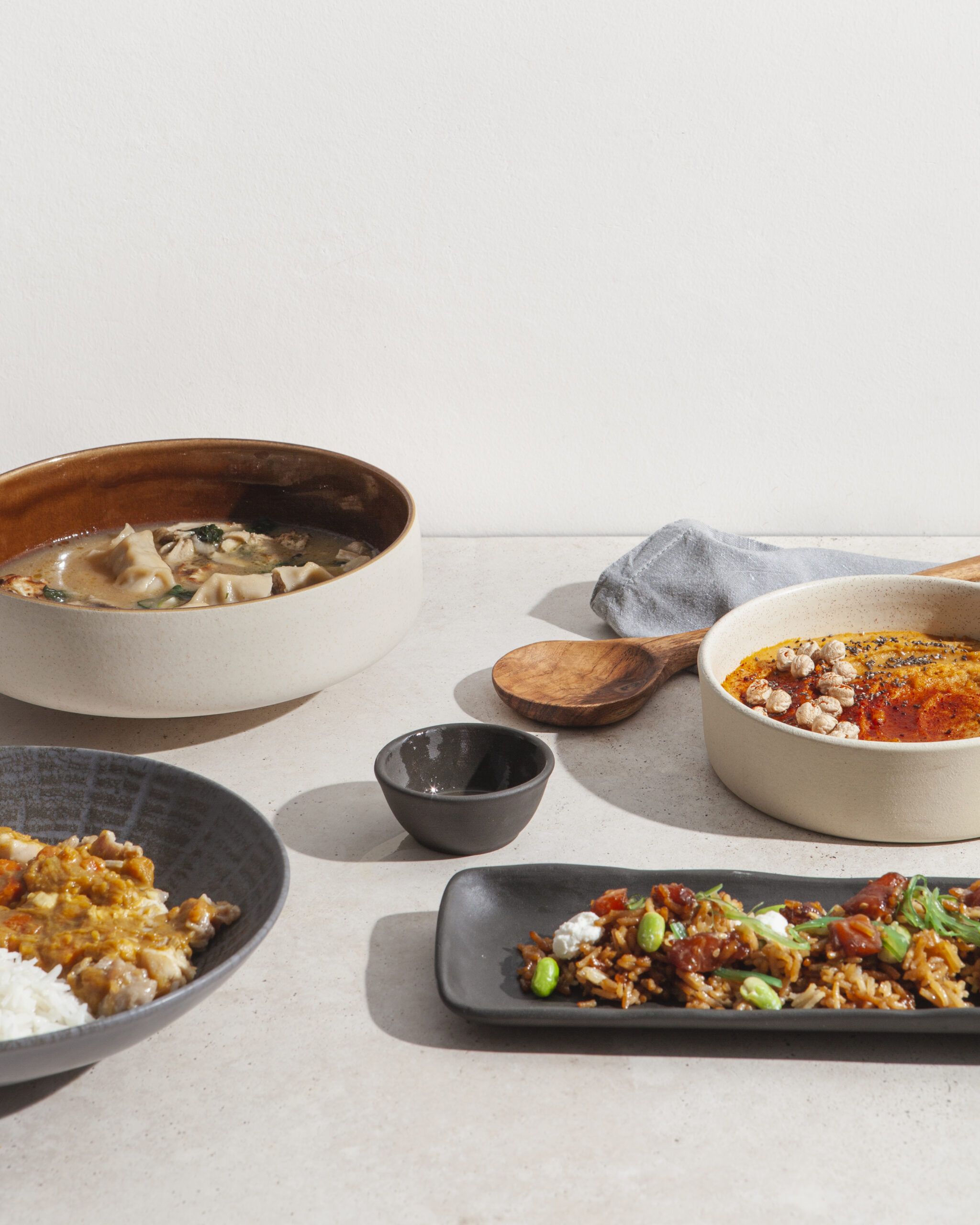 Lassal Take Away
En nuestra tienda ofrecemos una amplia variedad de platos preparados con los ingredientes más frescos y de alta calidad con pura esencia mediterránea.

Encuéntrarnos en:
C/ Cirilo Amorós, 43, bajo, Valencia.
C/ Correos, 6, Valencia.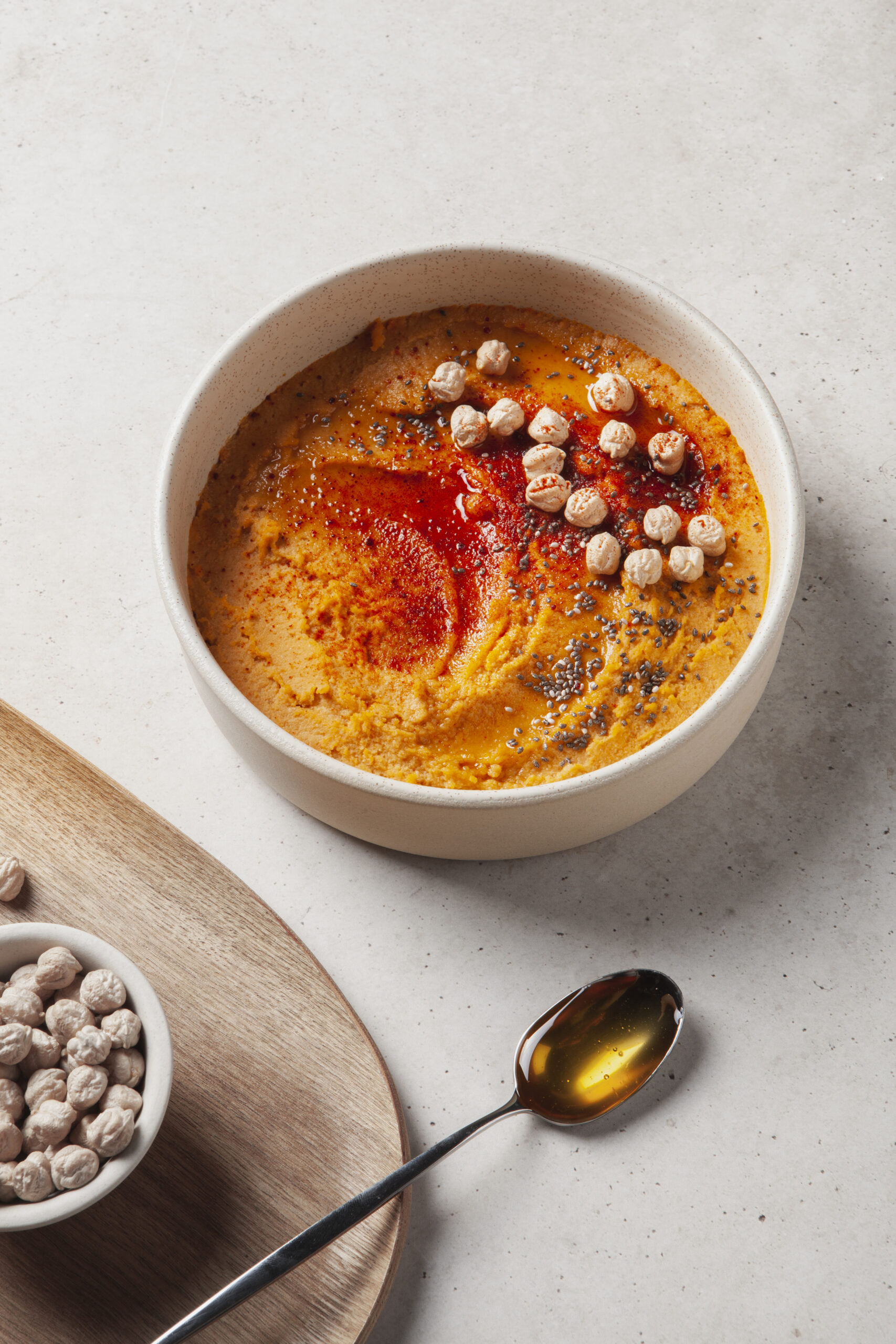 Hummus
Hummus tradicional de garbanzo con semillas de sésamo dorado.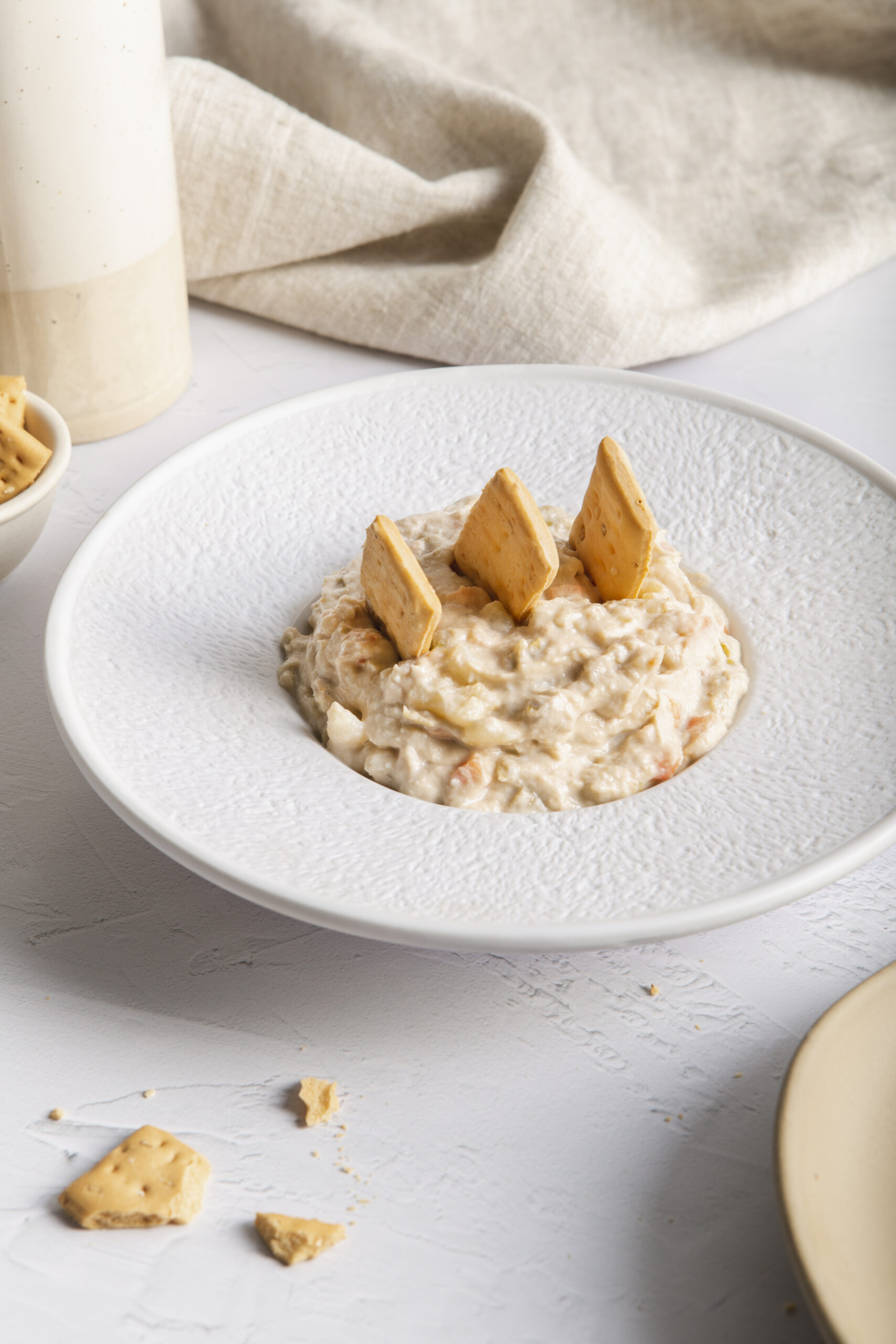 Ensaladilla rusa
Armonía de patata, mayonesa, huevo, zanahoria, atún, aceituna y piparra.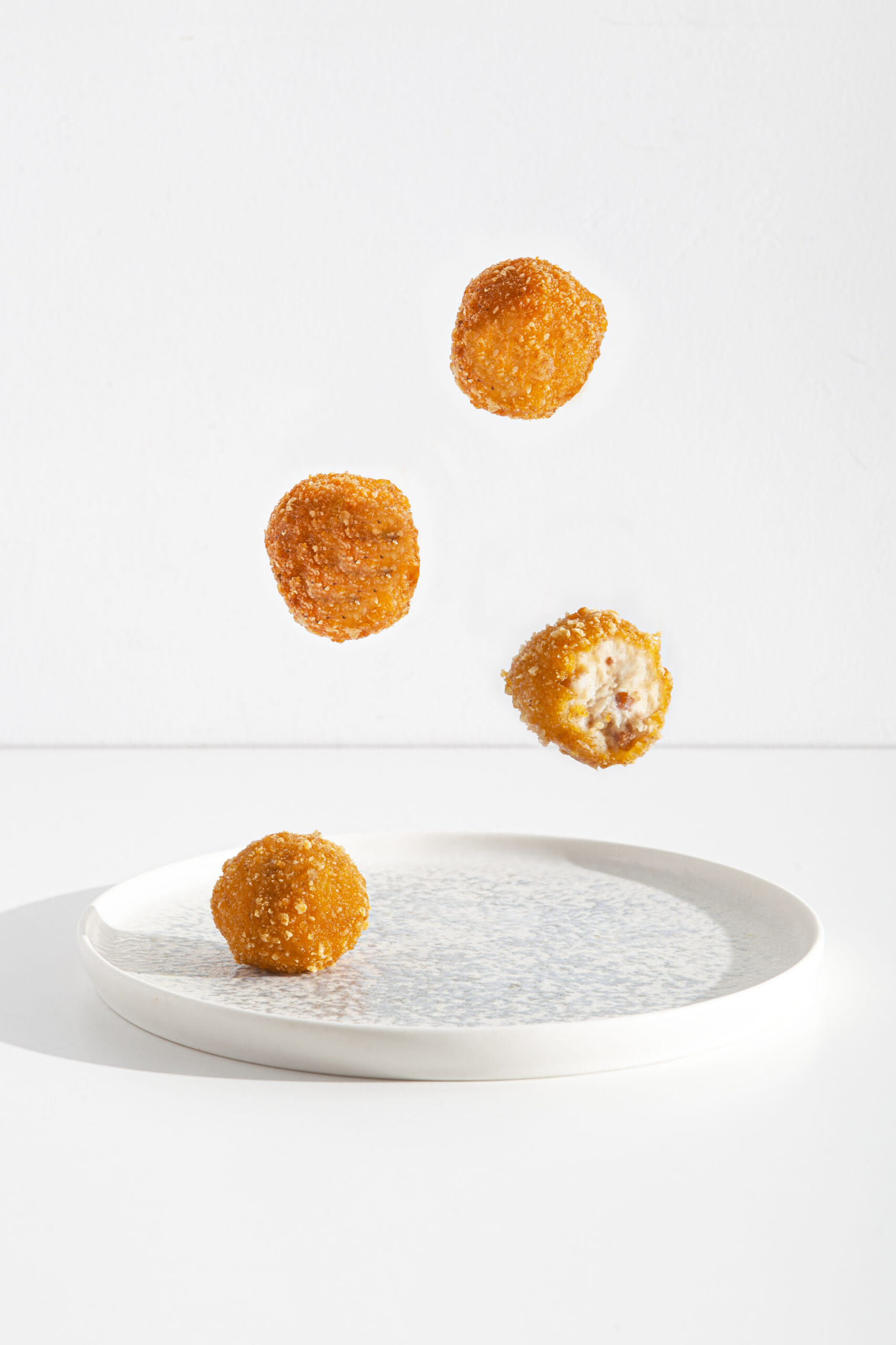 Croqueta de jamón ibérico
They will remind you of grandma's good old-fashioned croquettes, made with the traditional recipe. Exceedingly creamy on the inside and crispy on the outside.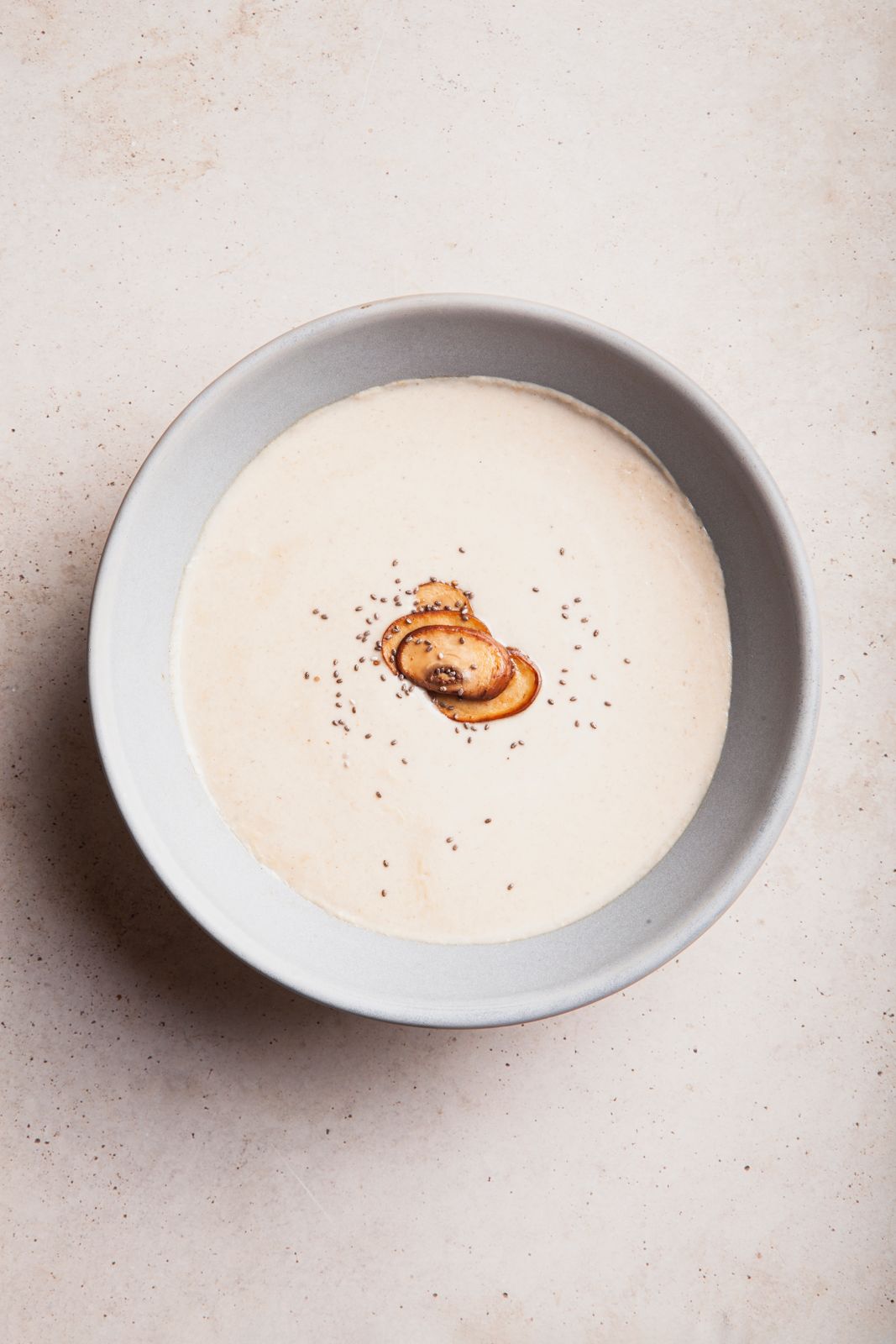 Crema de champiñones
Un deleite ligero que combina la cremosidad perfecta con la delicadeza de champiñones frescos.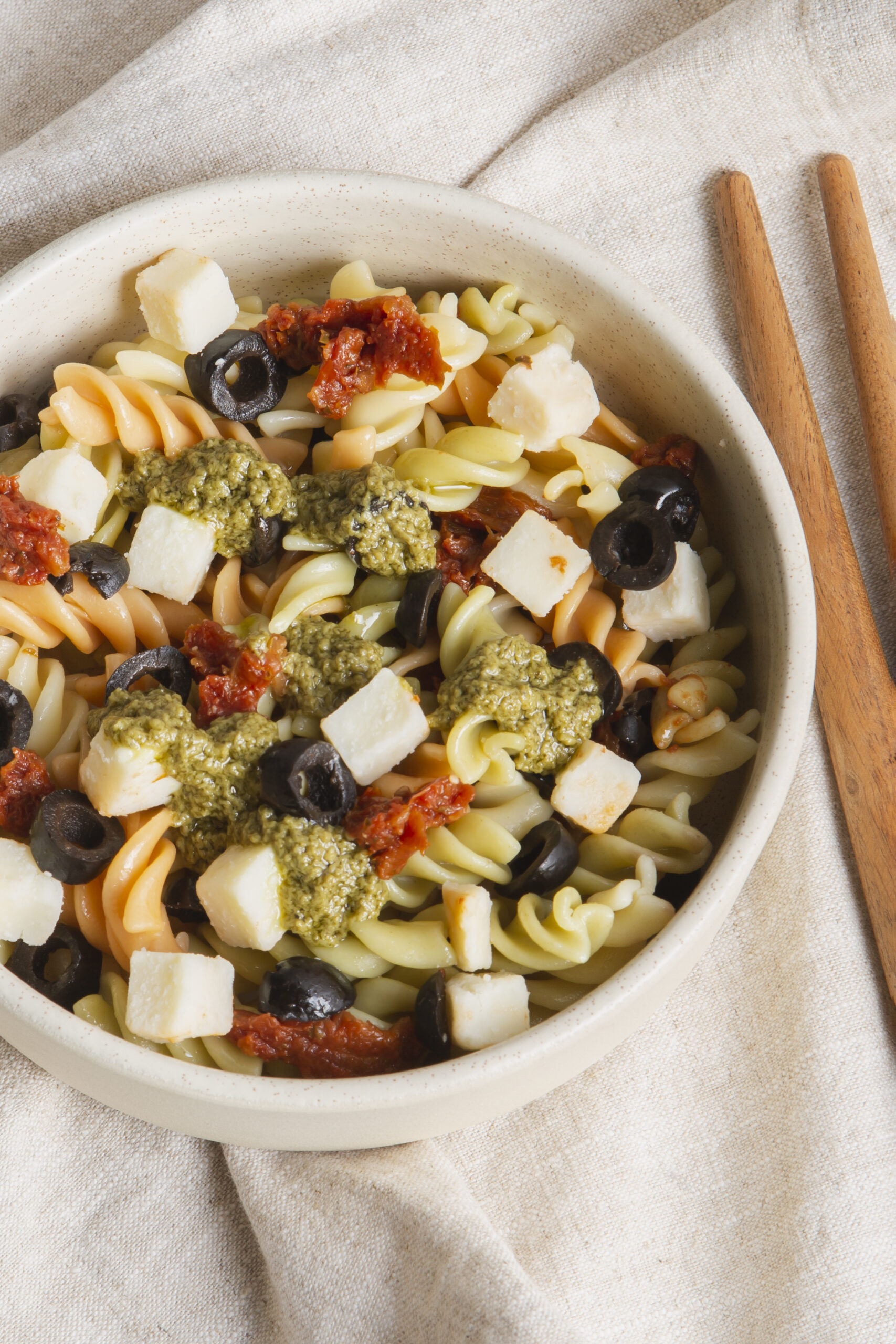 Ensalada de pasta
Una combinación de pasta, pesto, queso de cabra, aceituna negra, tomate seco, aceite de oliva y sal.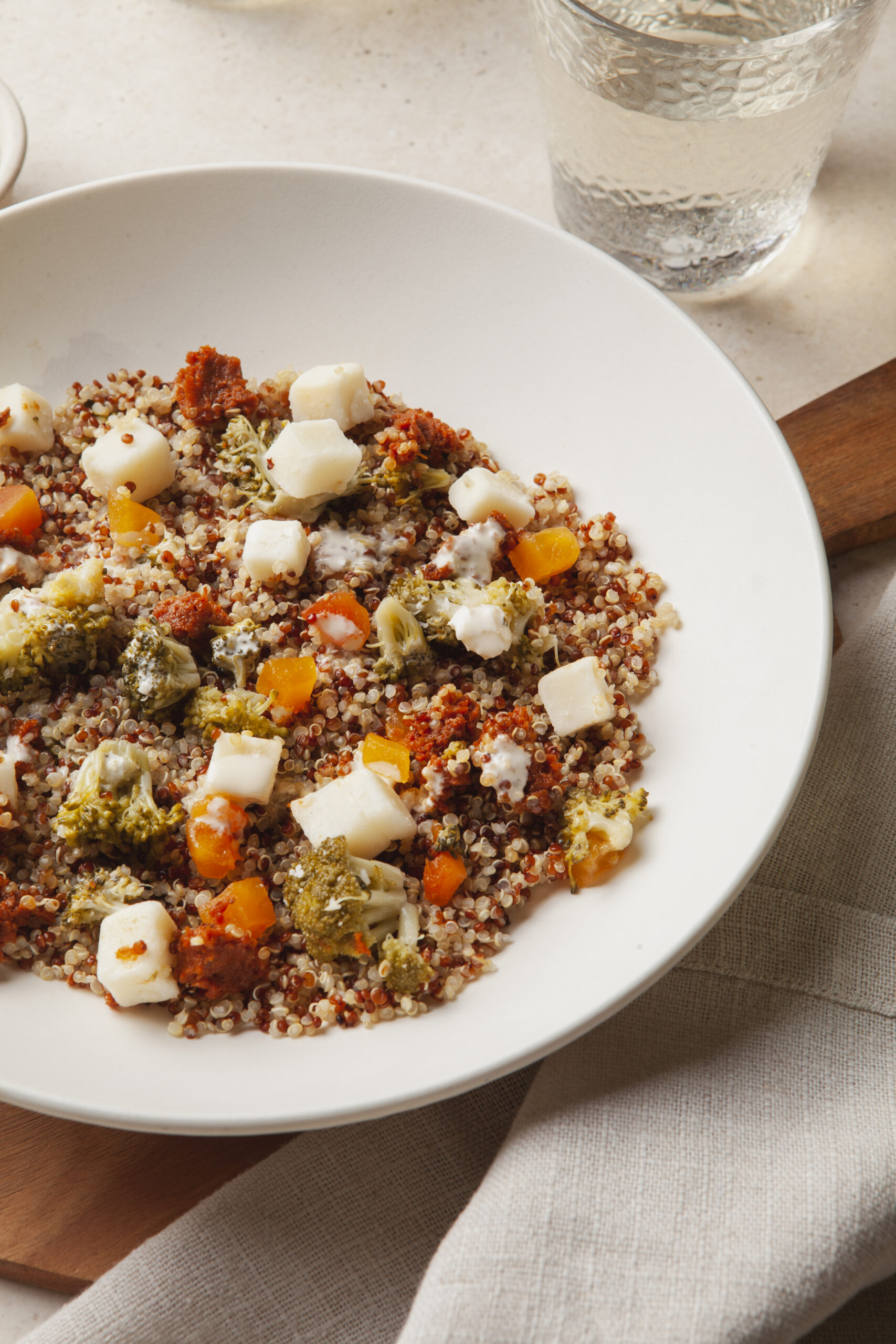 Ensalada de quinoa
Ensalada ligera con quinoa, queso de cabra, brócoli, tomate y el toque exótico de la papaya.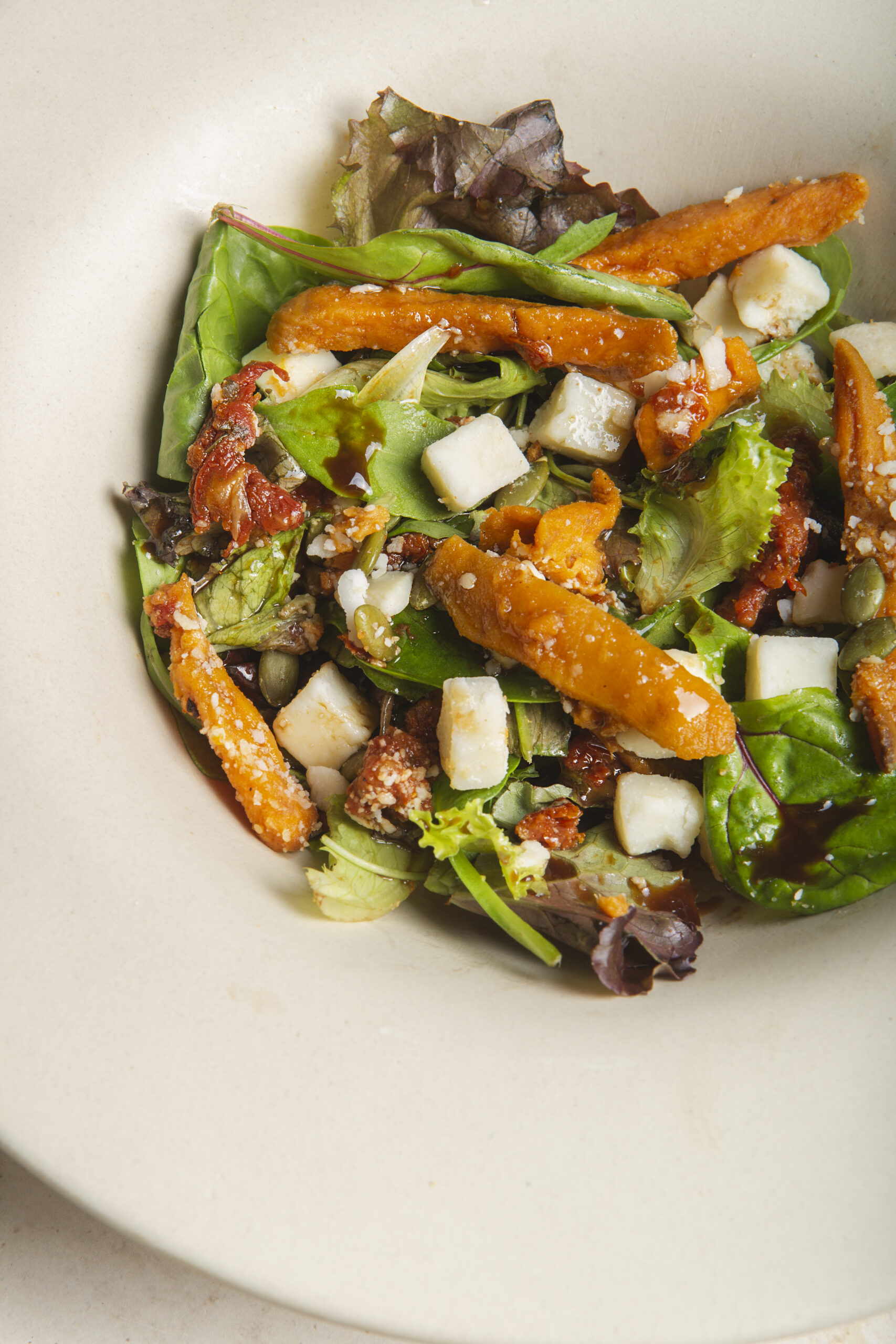 Ensalada de boniato
Refrescantes brotes con queso de cabra, boniato, tomate seco, vinagre, pipas de calabaza, sal y aceite de girasol.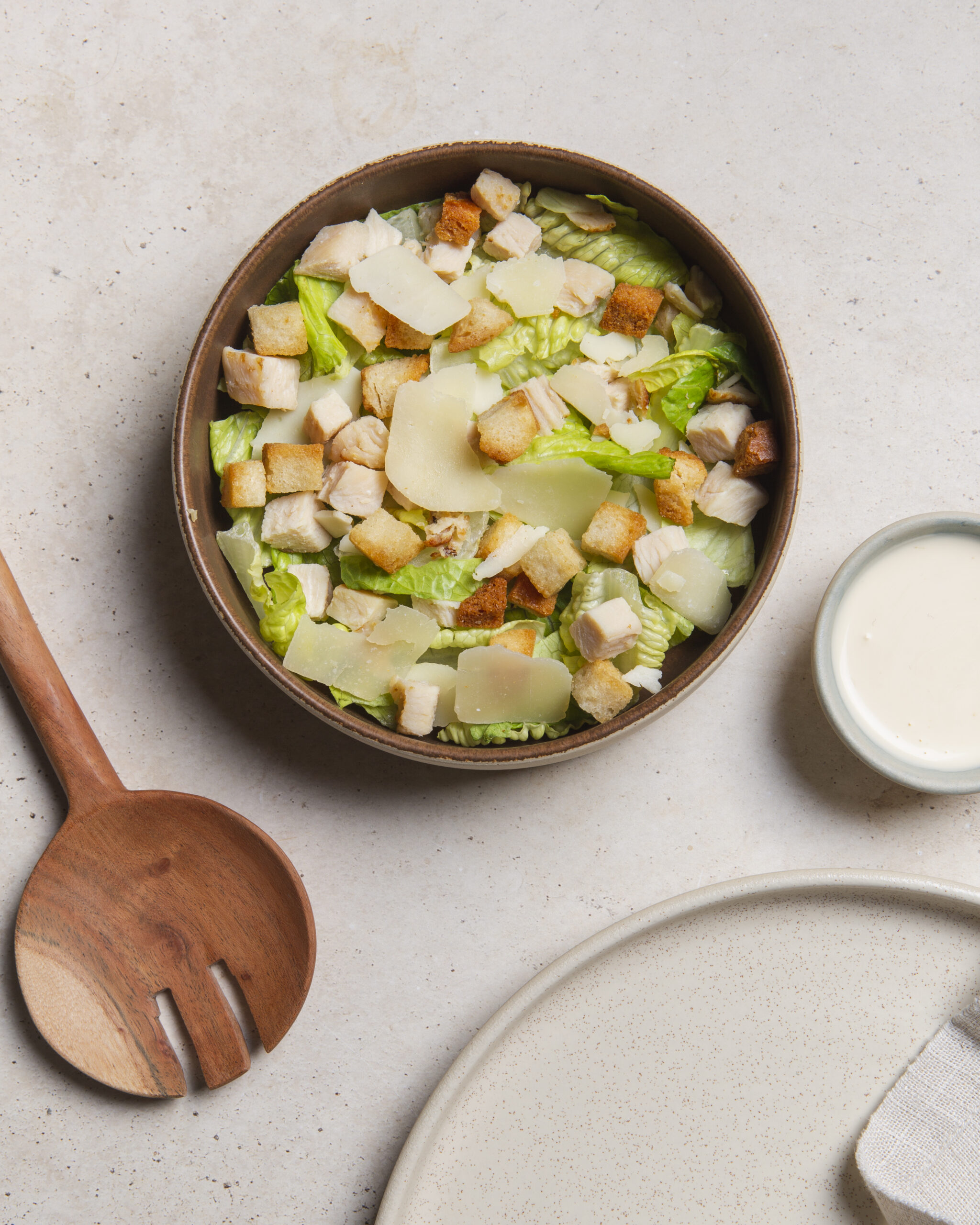 Ensalada césar
Lechuga romana, pollo, queso y picatostes con el toque final de la salsa césar.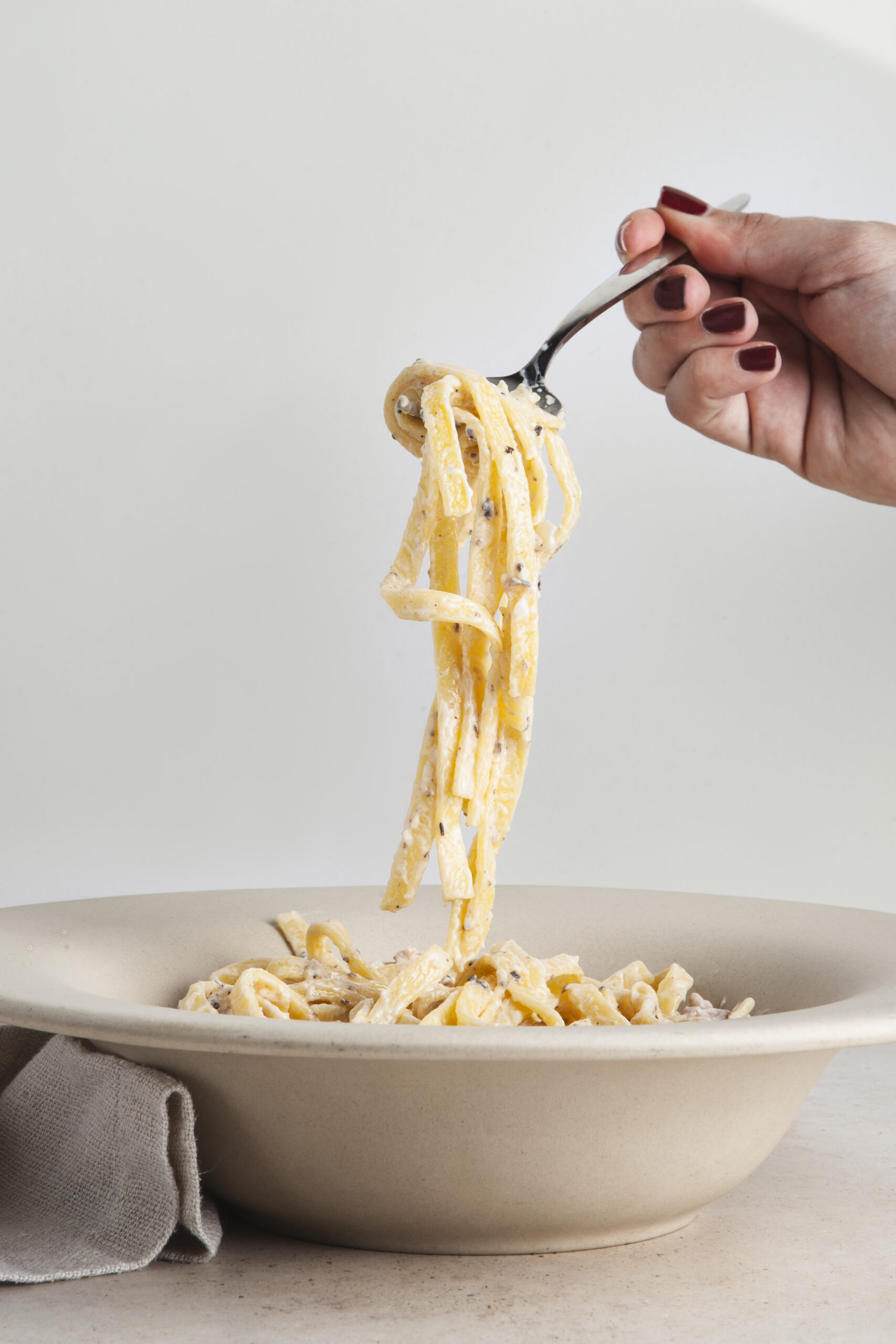 Tagliatelle con longaniza y trufa
Cremosa salsa de nata, queso, trufa y longaniza. Combinación ideal con tagliatelle.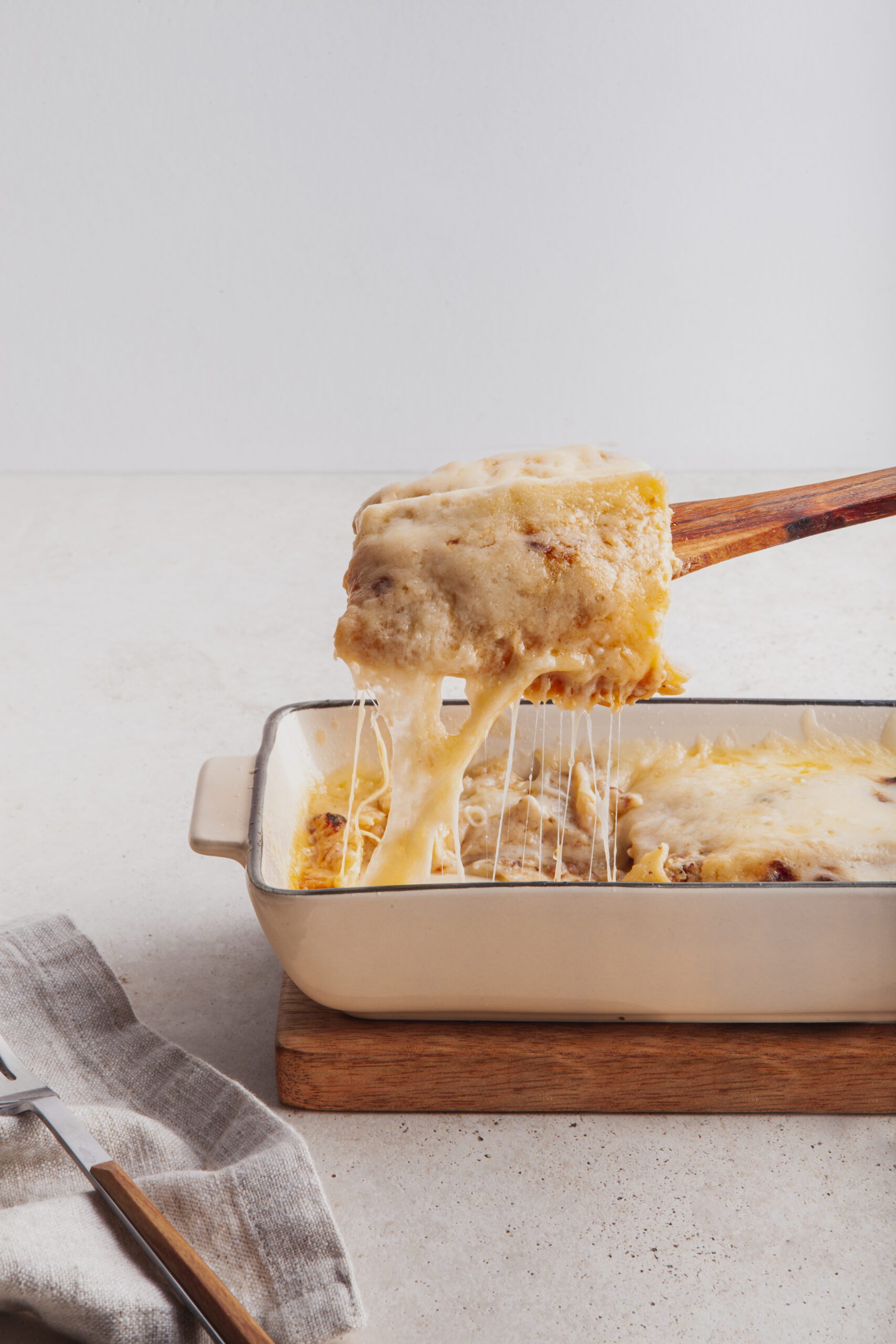 Grilled chicken cannelloni
Con una base de bechamel casera, un relleno de pollo asado desmenuzado y un toque final de queso parmesano.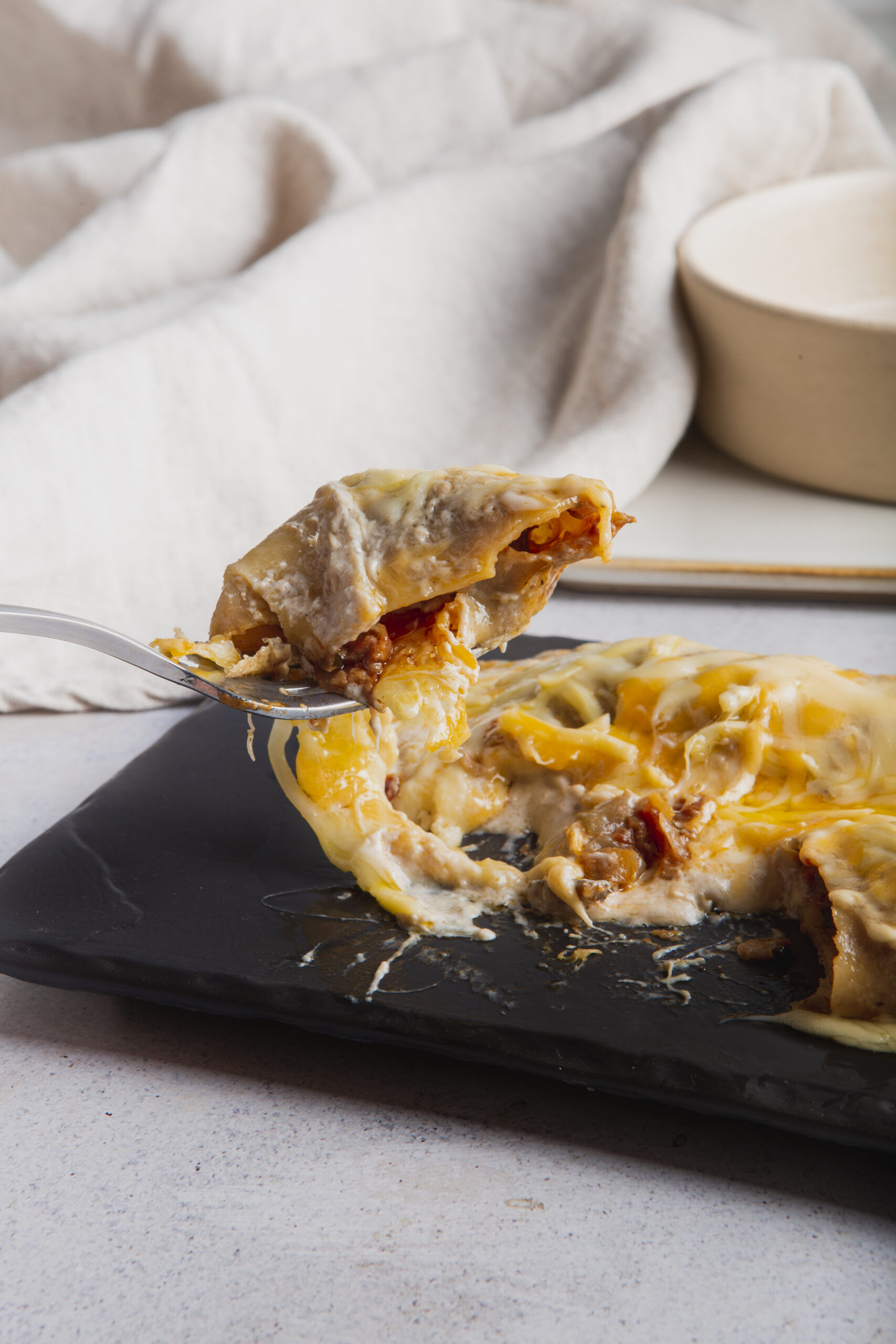 Canelón de verduras con salsa de champiñón
Láminas de lasaña, berenjena, cebolla, calabacín, tomate seco, pimiento rojo, albahaca y ajo con nuestra cremosa bechamel de champiñones.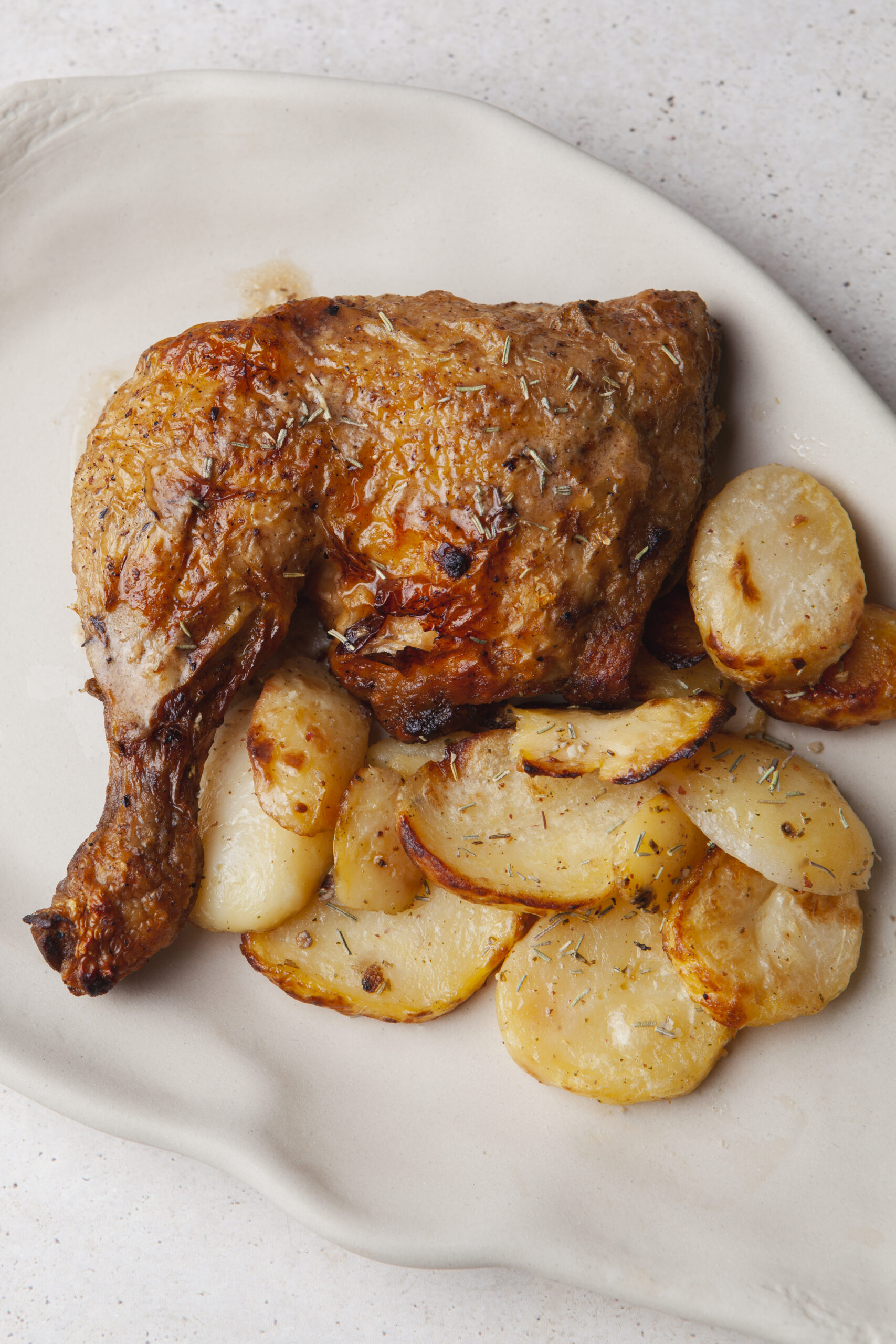 Pollo a l'ast
El auténtico pollo marinado acompañado de patatas.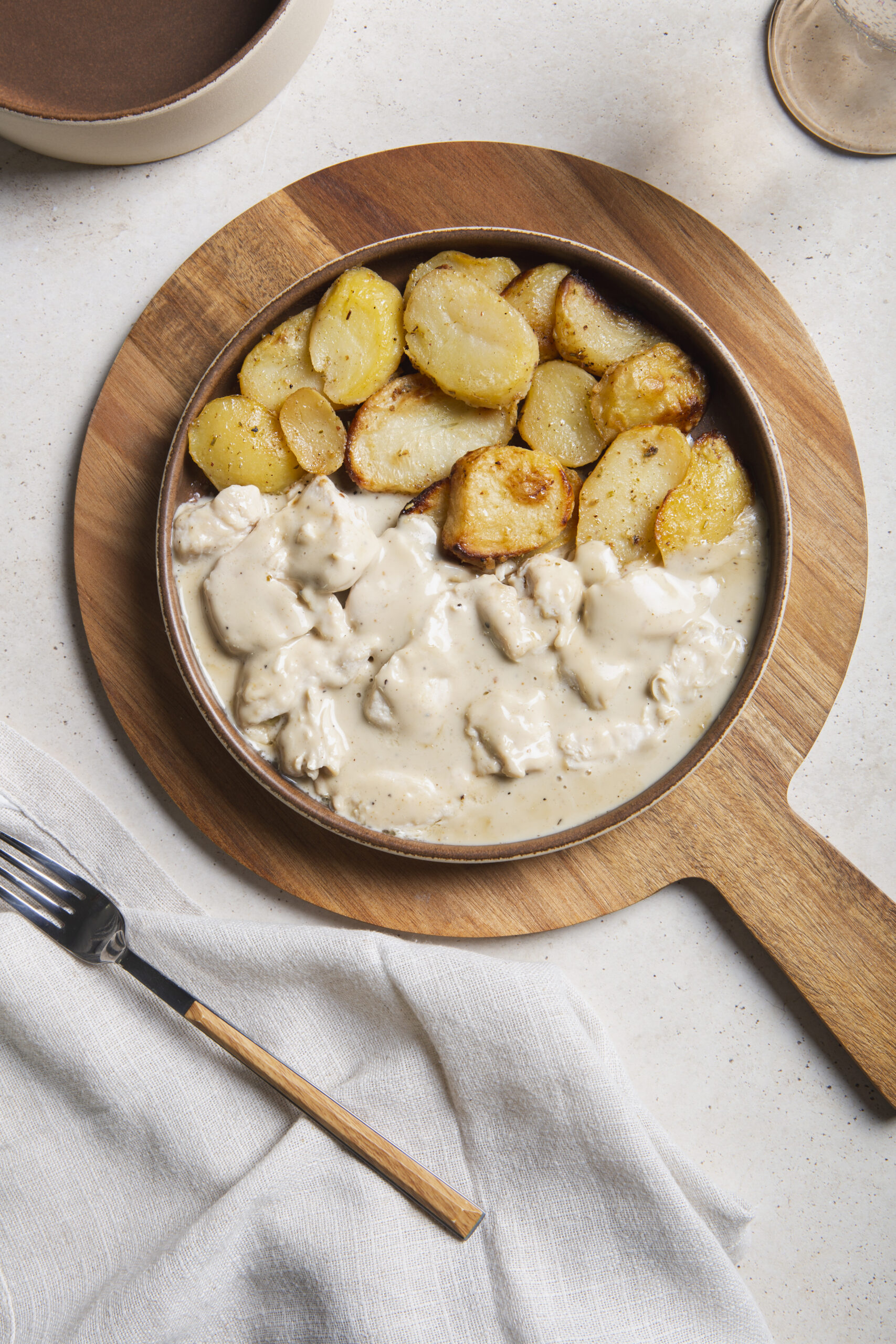 Solomillos de pollo al roquefort
Solomillos de pollo con la cremosidad de la nata y el queso azul acompañados de patatas.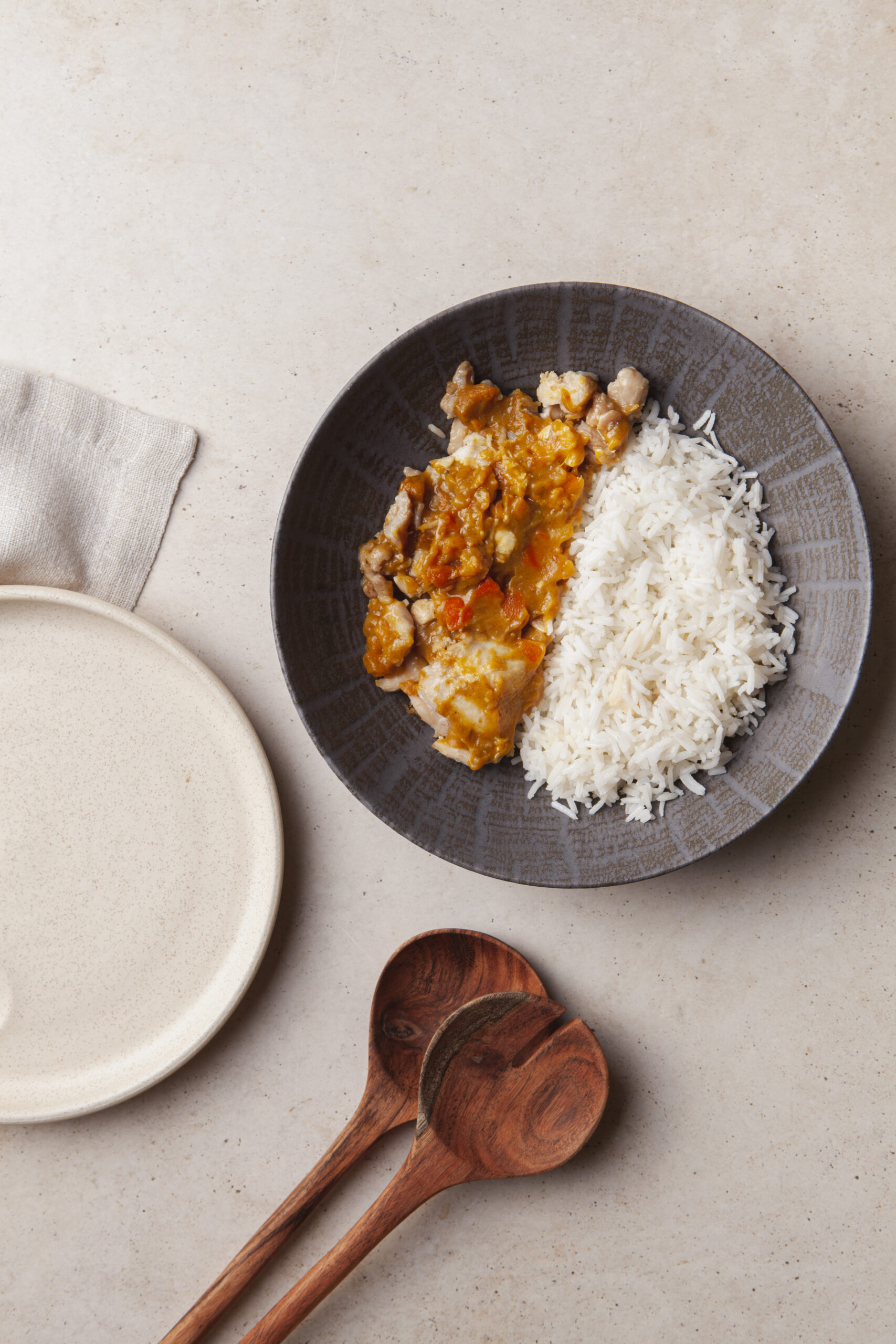 Pollo al curry con arroz
El sabor de la salsa curry y la leche de coco combinado con el arroz, el pollo y el boniato.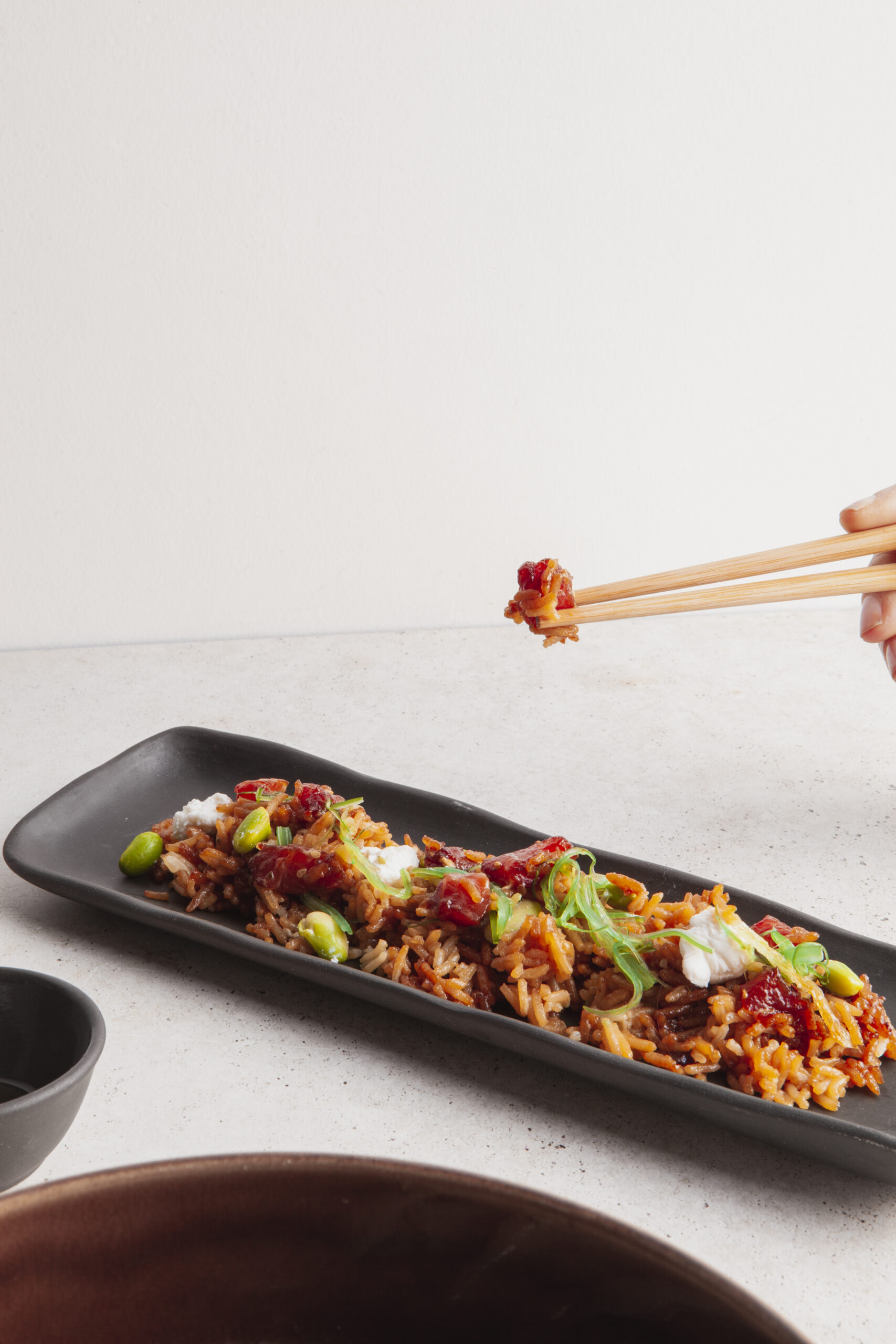 Salmón teriyaki
Explosión de sabores del salmón ahumado y del arroz basmati junto al edamame, queso ricota, wakame, semillas de sésamo y la salsa yakitori.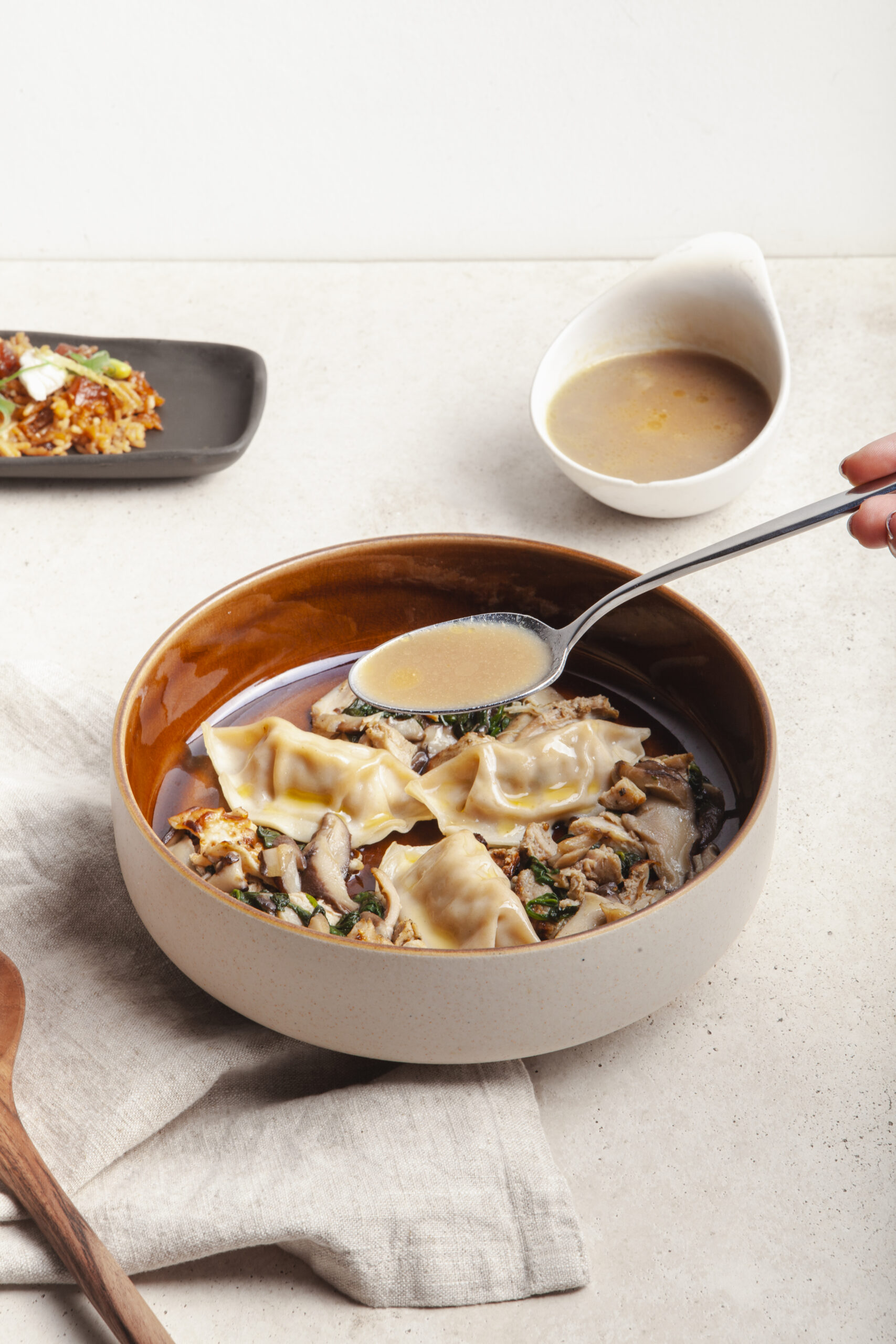 Wonton con caldo de ramen y foie
Viaje a la Asia más profunda con el caldo de ramen de pollo, ajo, foie grass, salsa yakinuki, gyoza de carne, setas shitake y espinacas.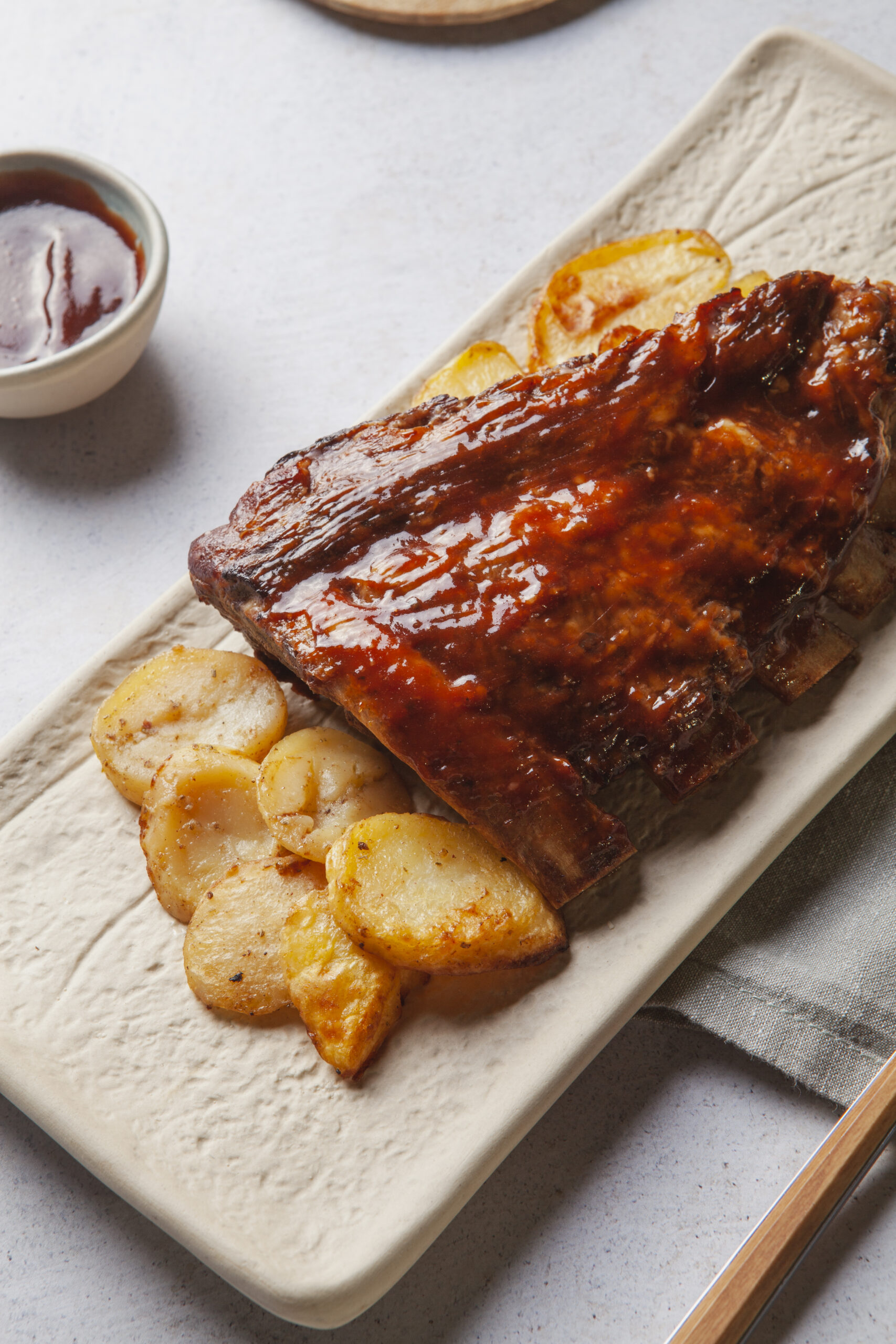 Costillar Ibérico con patatas
El placer de las costillas a baja temperatura acompañadas de patatas.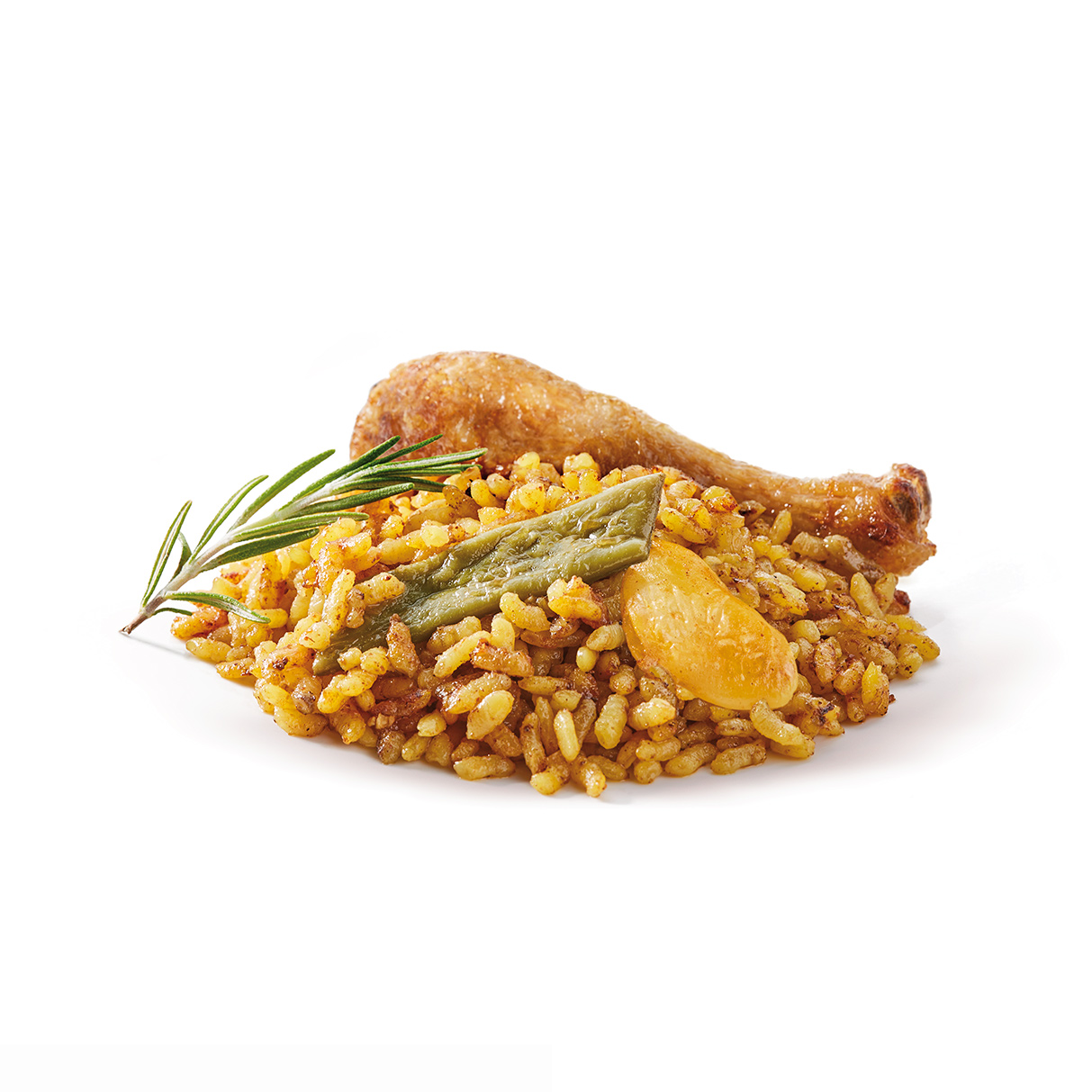 Valencian Paella
The quintessential rice dish, a classic, with the best produce from the Valencian market garden: white beans, green beans, chicken, rabbit and a touch of rosemary.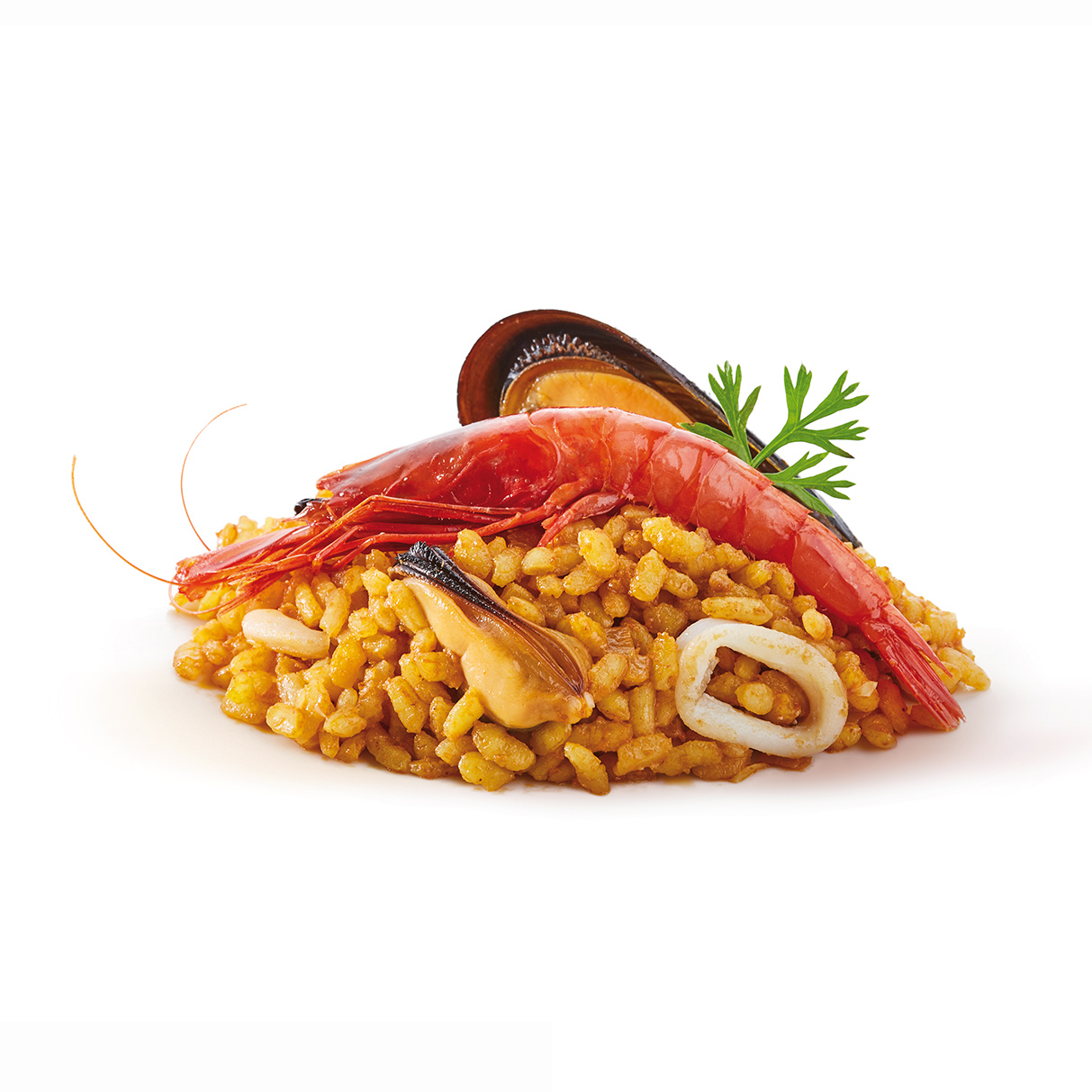 Seafood Paella
A dish made with the best shellfish, peeled shrimp and squid, the very essence of Mediterranean flavour.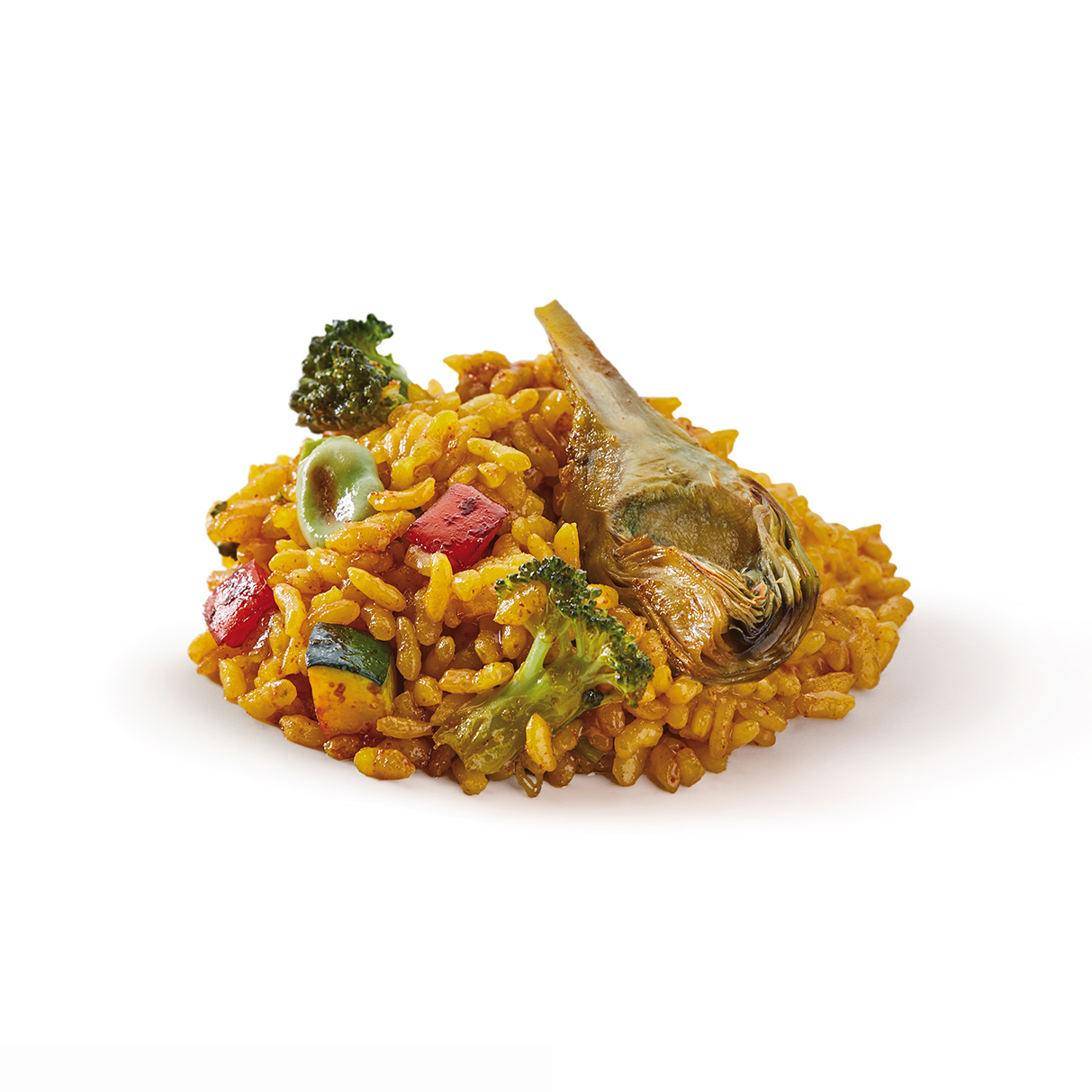 Vegetable paella
A seasonal rice dish with local produce from the Valencian market garden; the perfect option for vegans and vegetarians.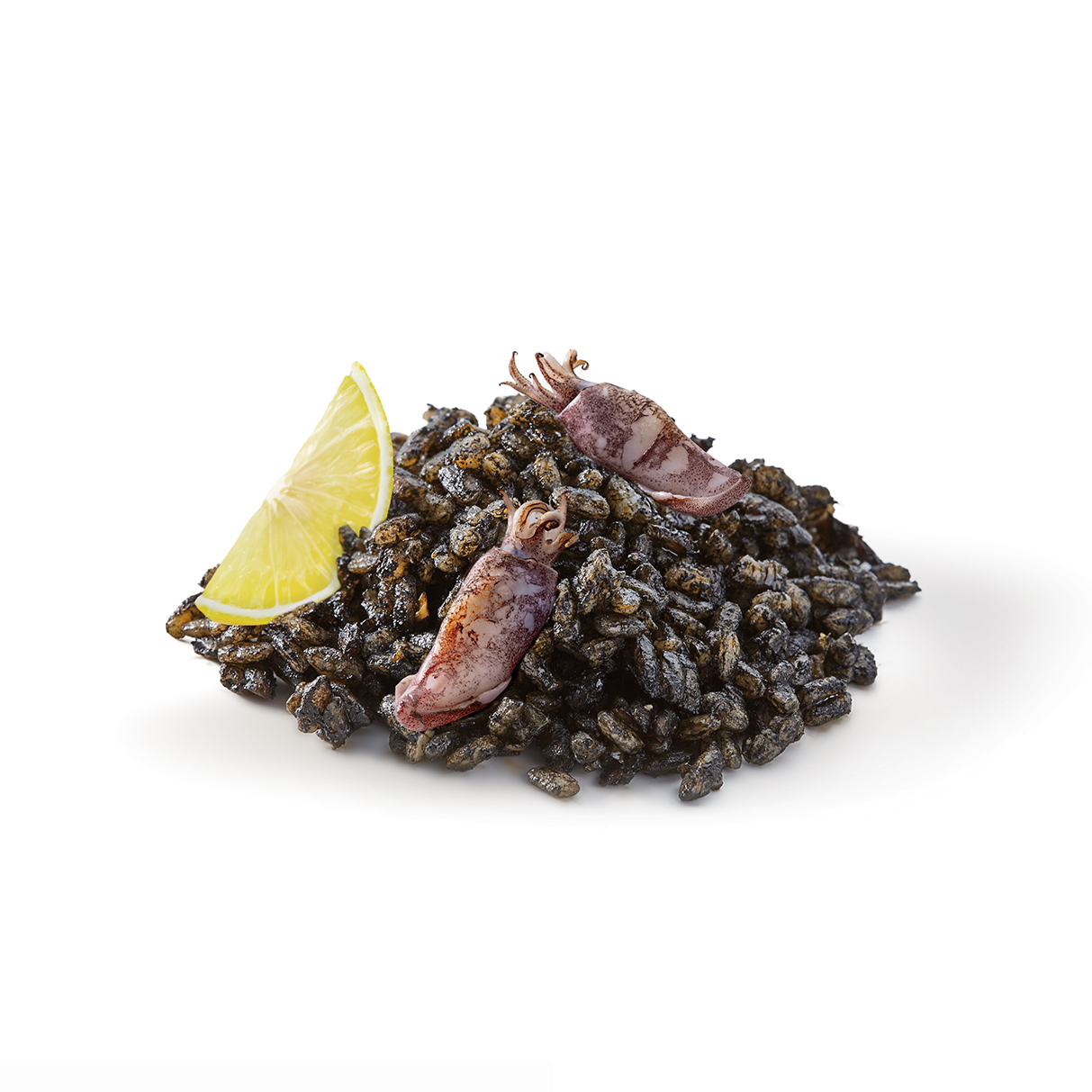 Black rice
Made with the signature colour of squid ink and from fresh seafood that will bring the seaside to your plate.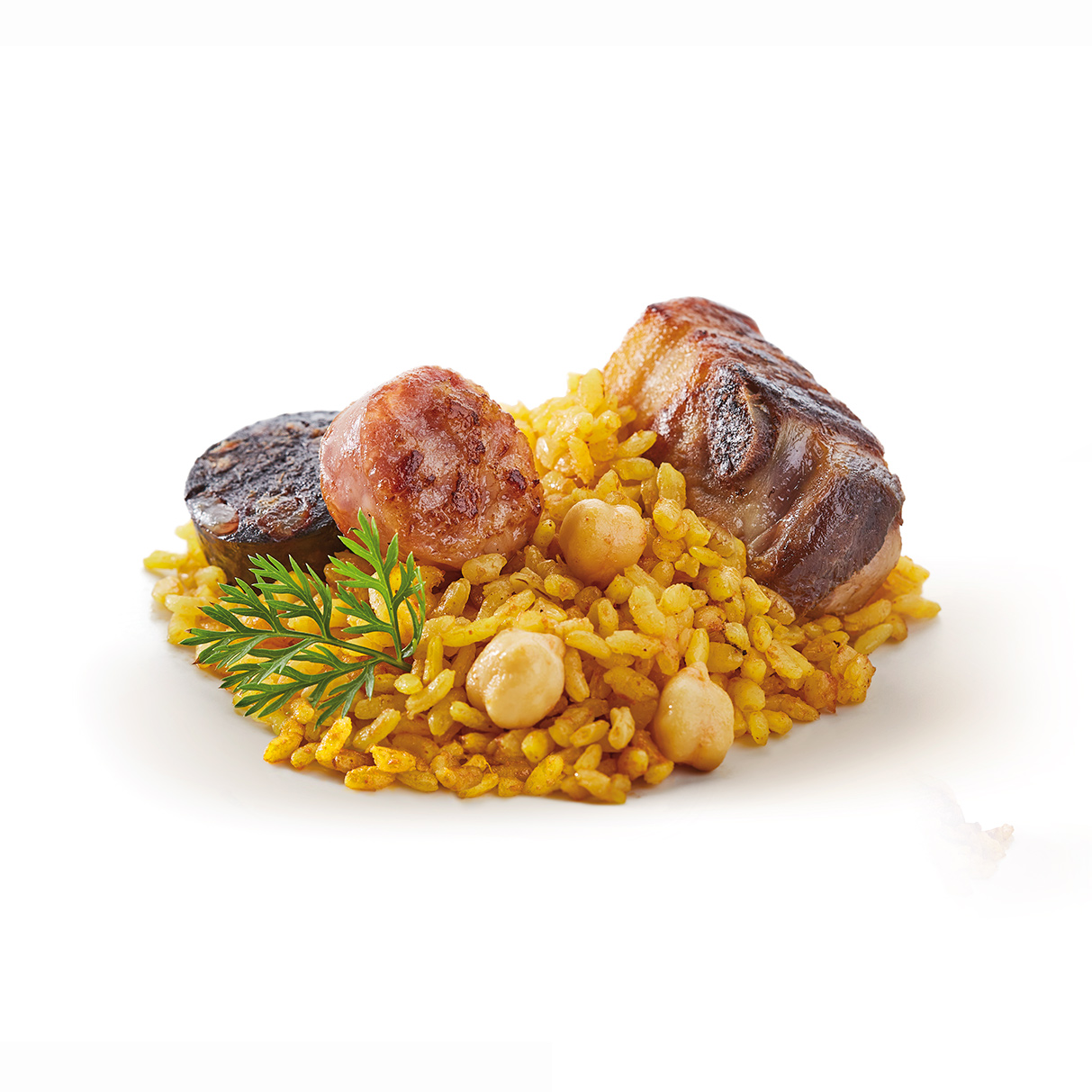 Iberian rib and sausage paella
Rice cooked in homemade broth with chickpeas and served with ribs, giving as a result an incredible flavour.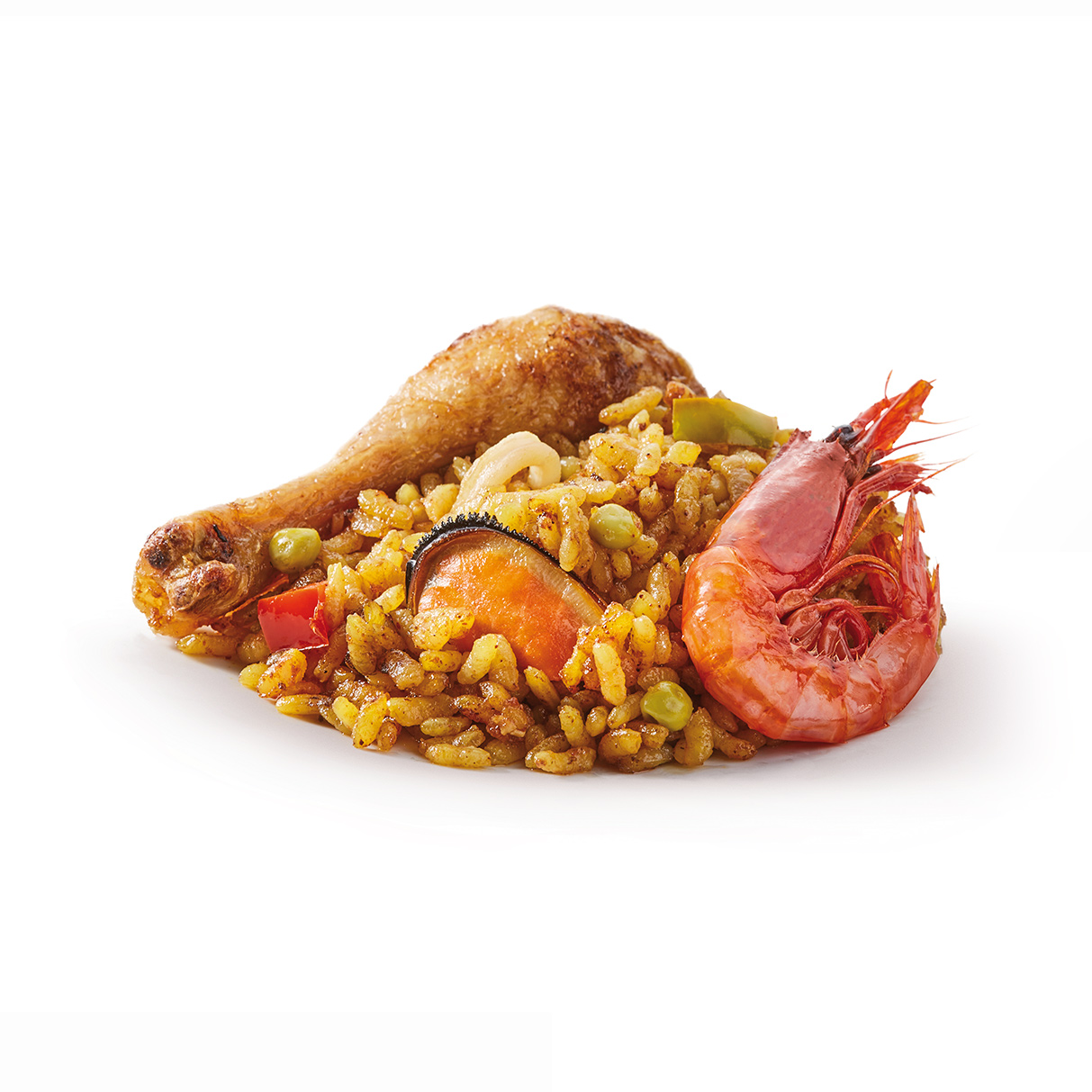 Mixed Paella
Mixed paella is a rice that combines the flavours of the sea and the mountains, fish and seafood with meat, to achieve a unique flavour.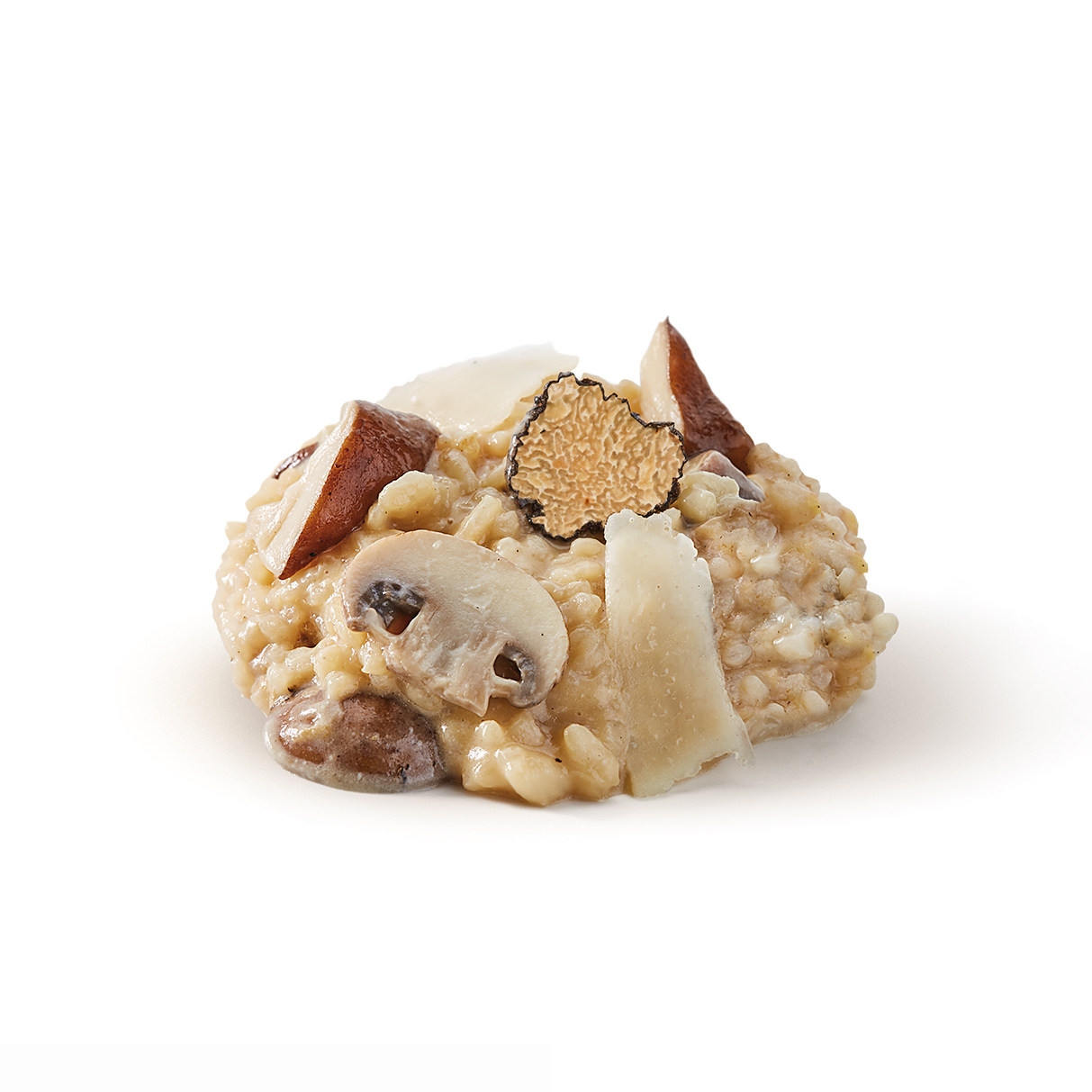 Mushroom and truffle risotto
A very creamy rice dish with mushrooms, truffle and Parmesan. An Italian classic to be savoured and enjoyed.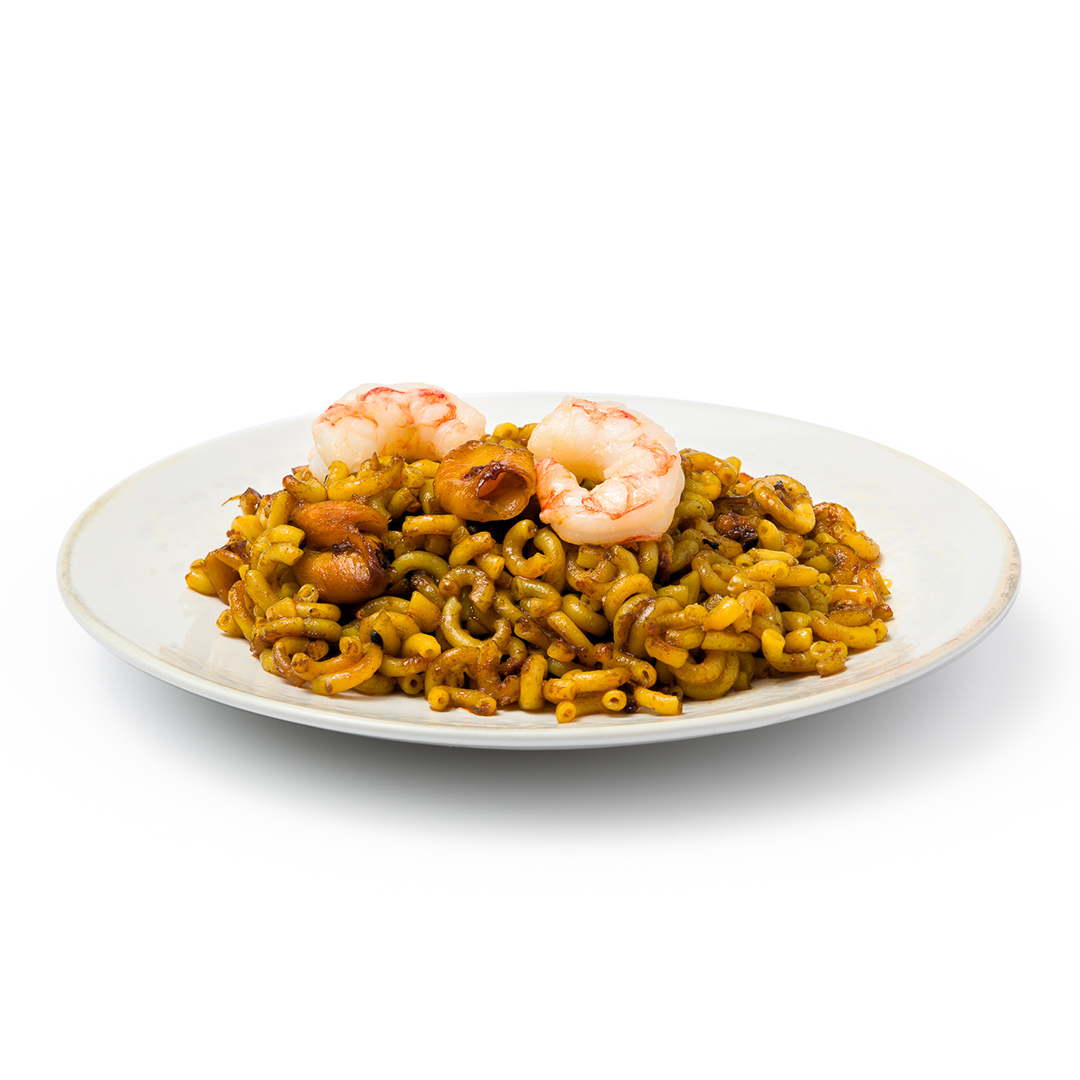 Fideuá
El placer de los fideos con chipirones, cebolla, pulpa de ñora y ajo.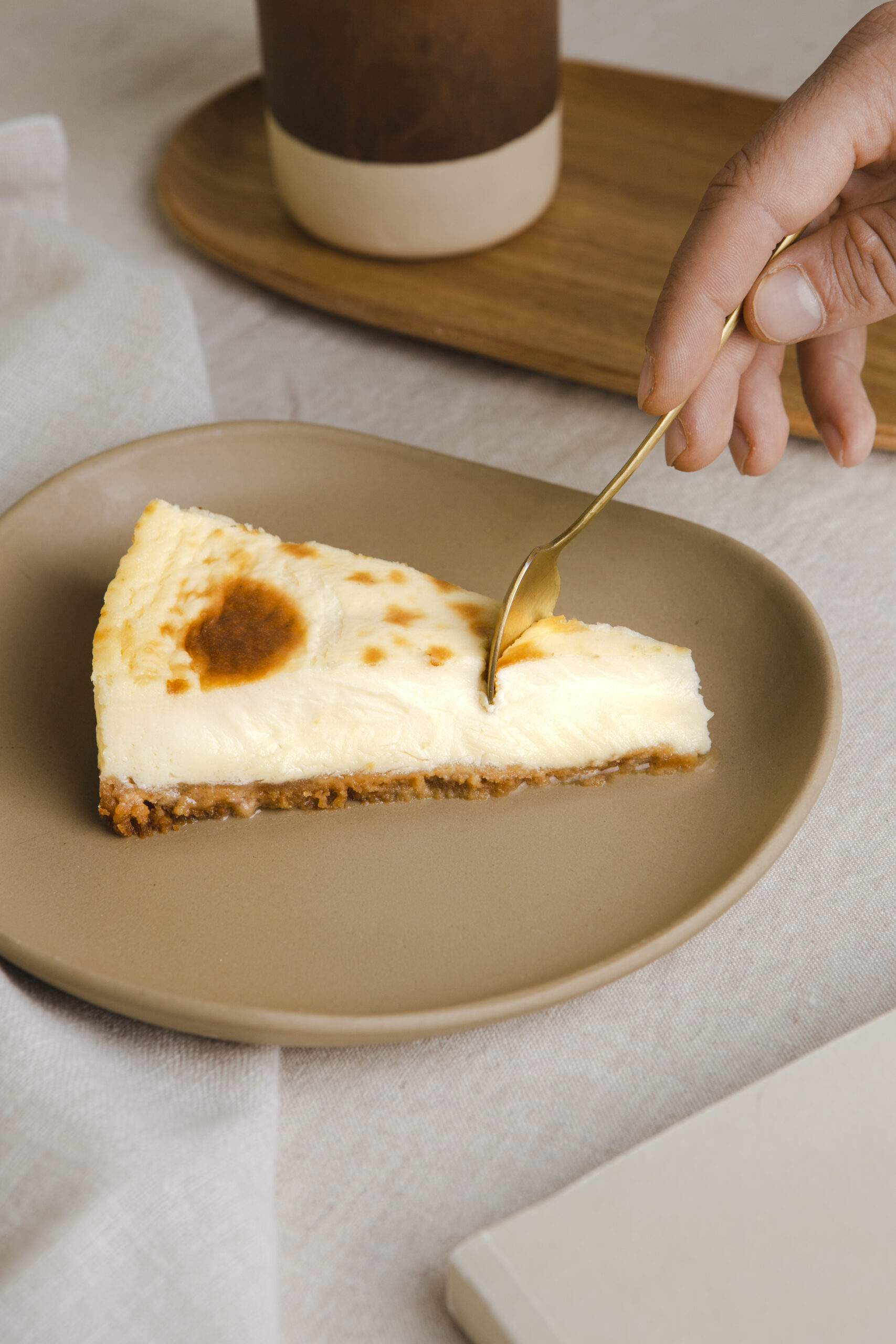 Cheesecake
The creaminess of the best cheese on a crunchy cracker base.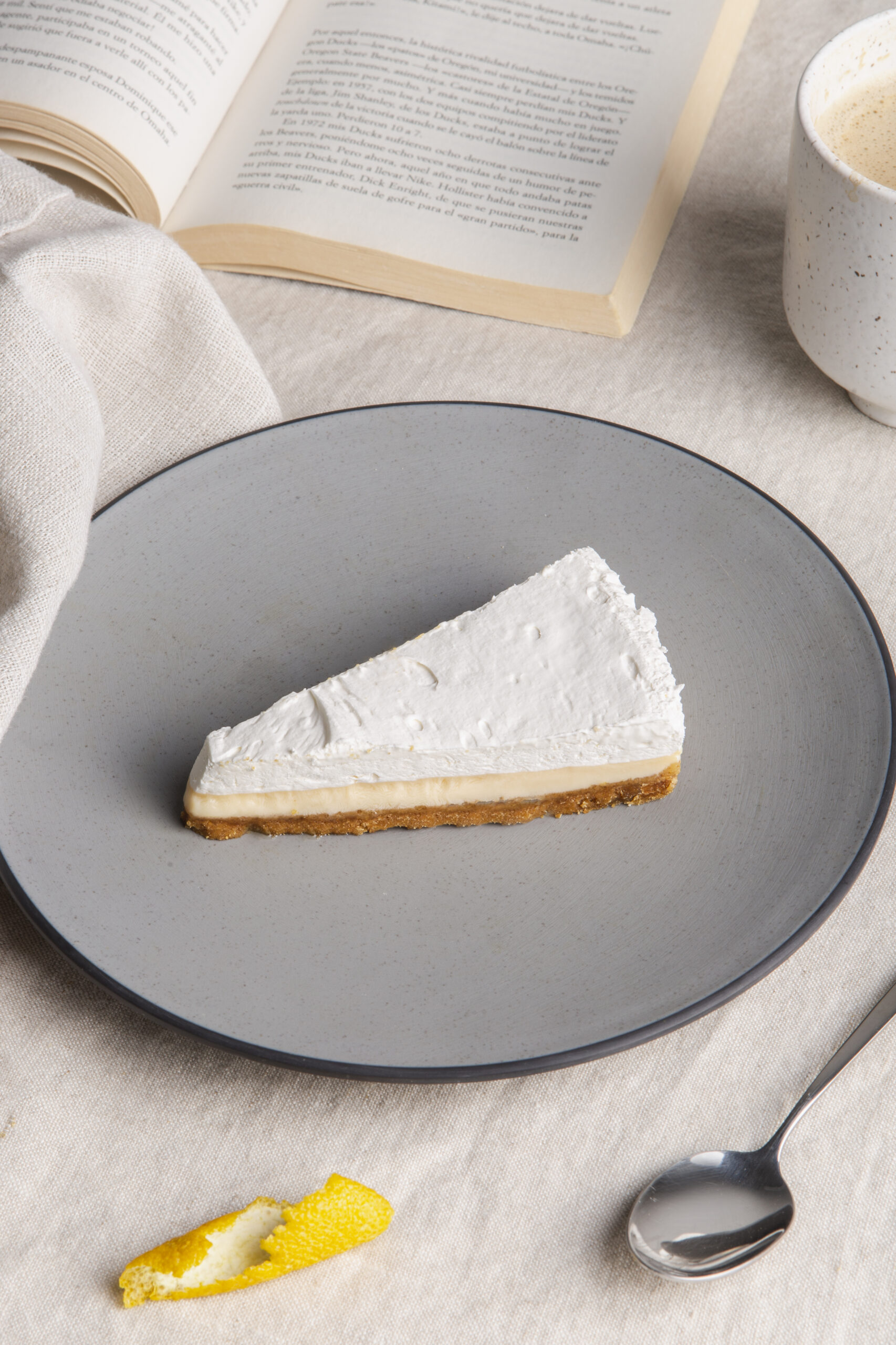 Key lime pie
Refreshing citrus flavor on a crunchy cookie base and creamy cream topping.
Chocolate cake
The purest cocoa, with nuts and under a soft layer of cream and a cookie base.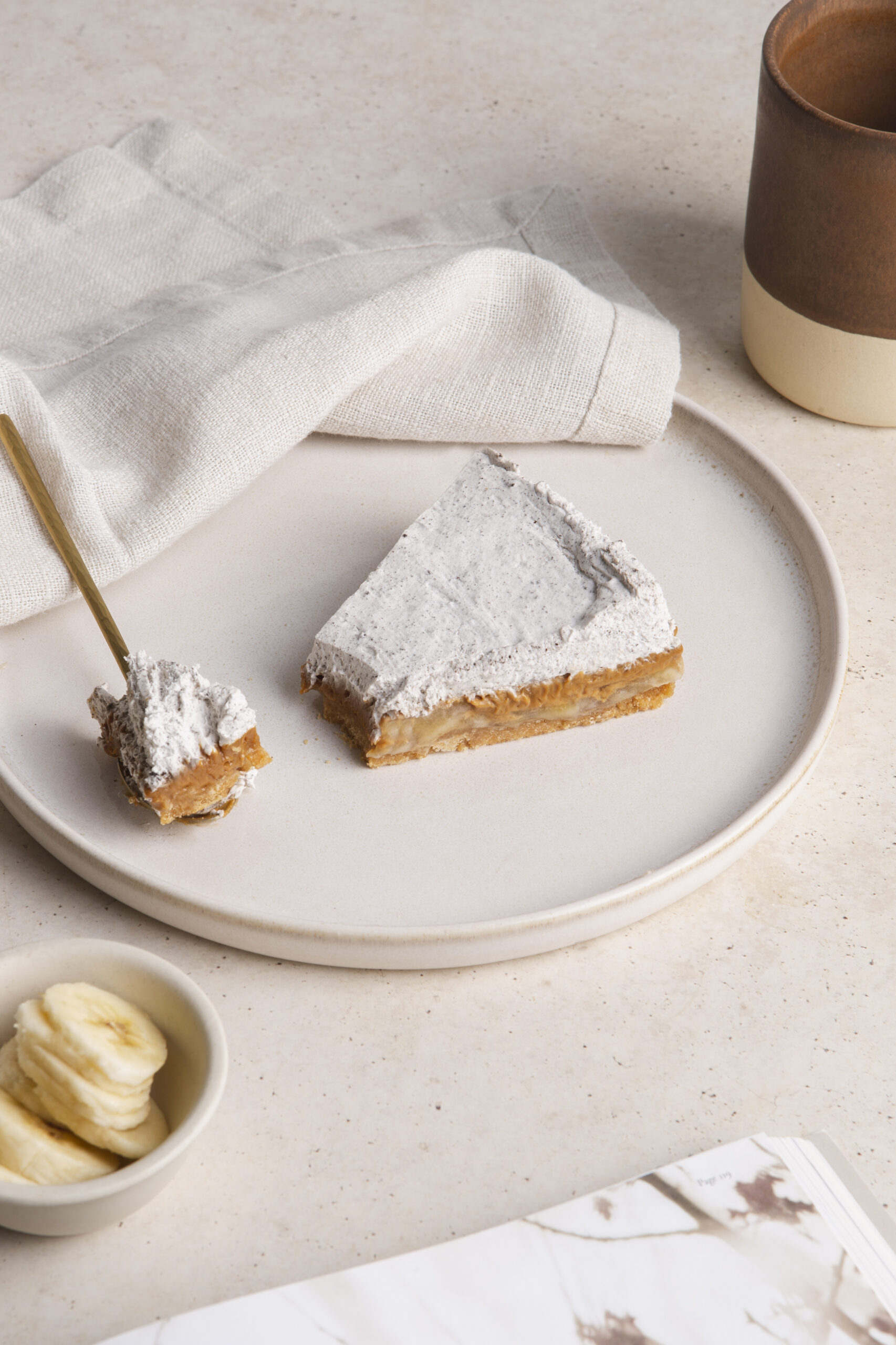 Banoffee pie
With dulce de leche, banana pieces and topped with chocolate shavings and chocolate powder.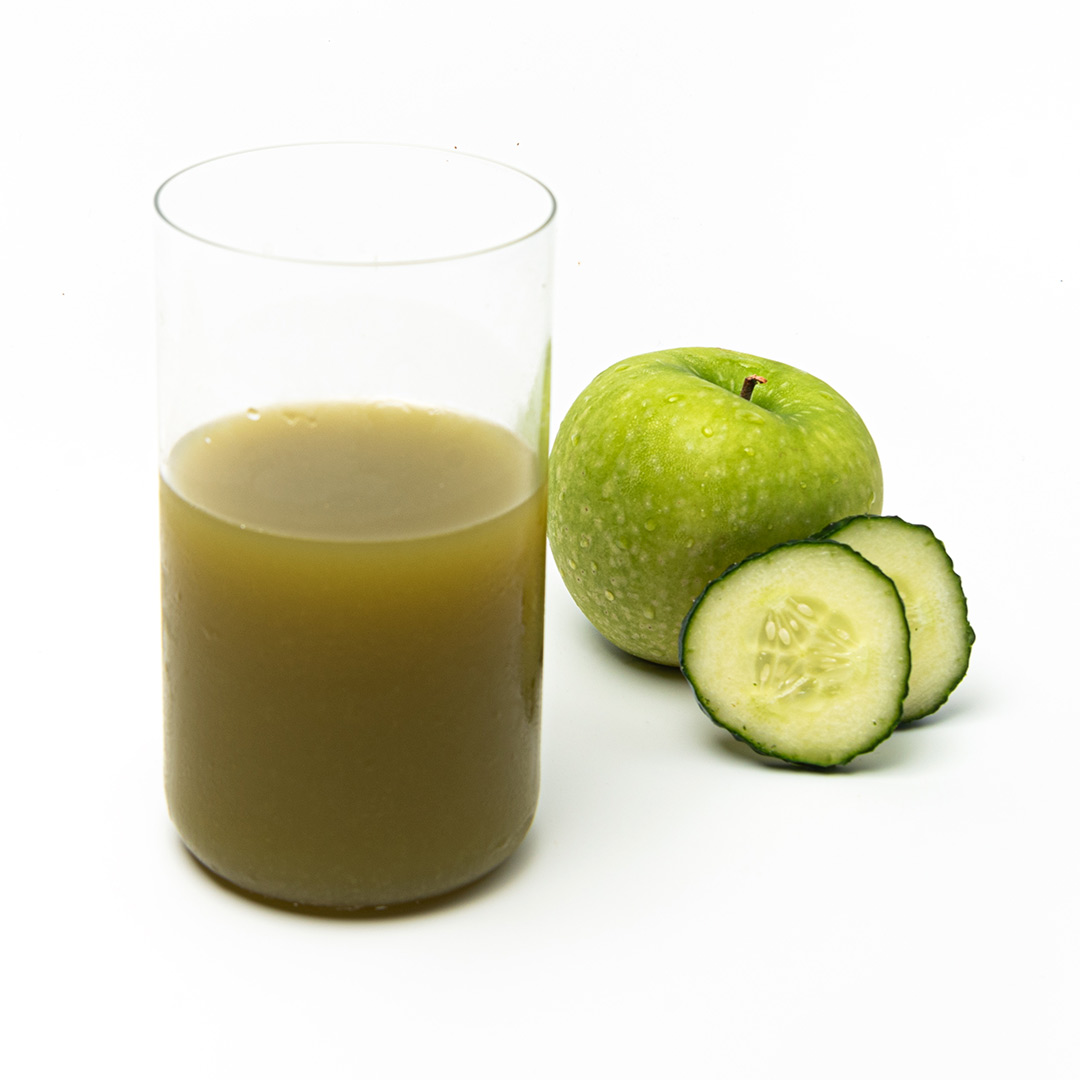 Vitality boost
Piña, manzana, pepino, naranja y kale.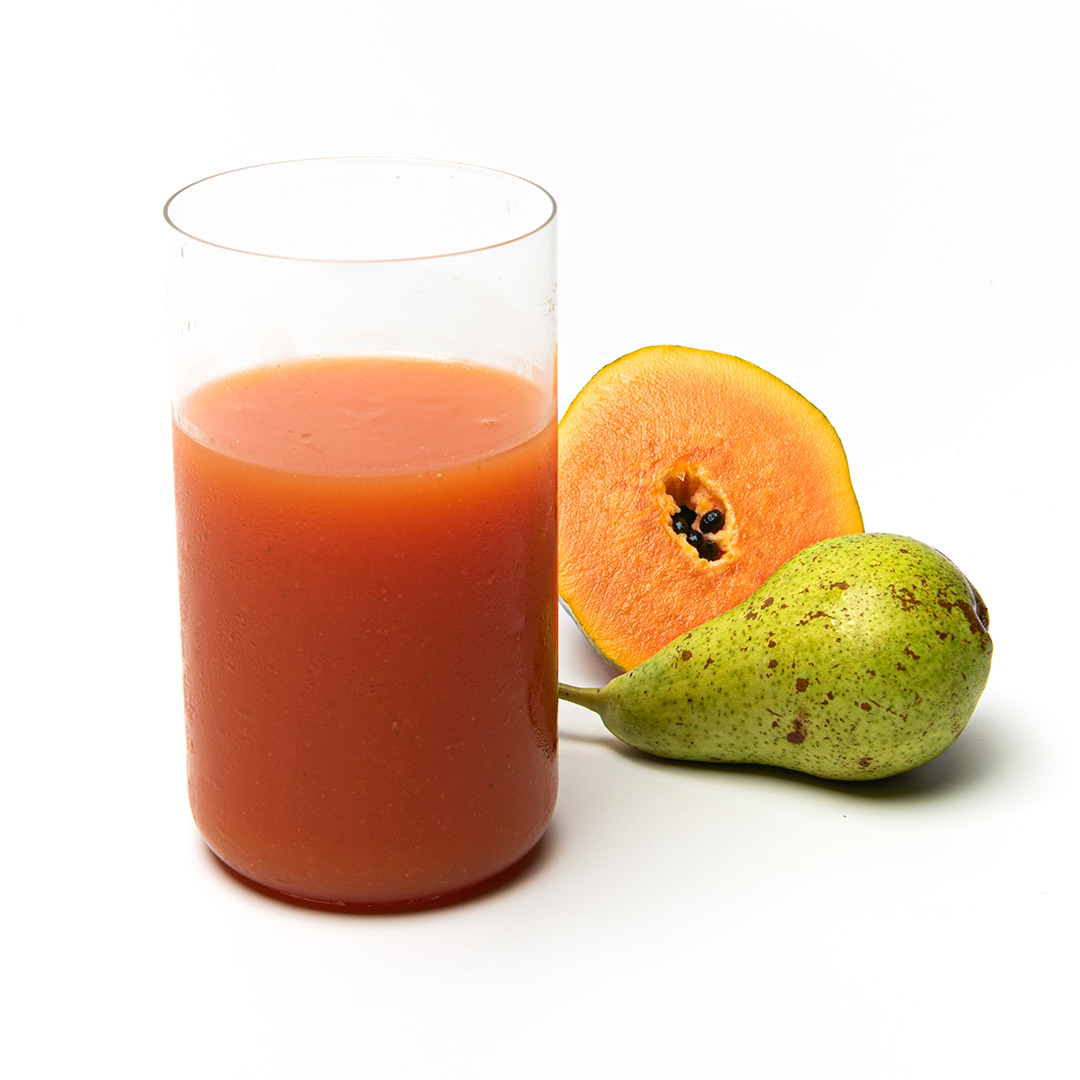 Sunset paradise
Pera, papaya, uva y zanahoria.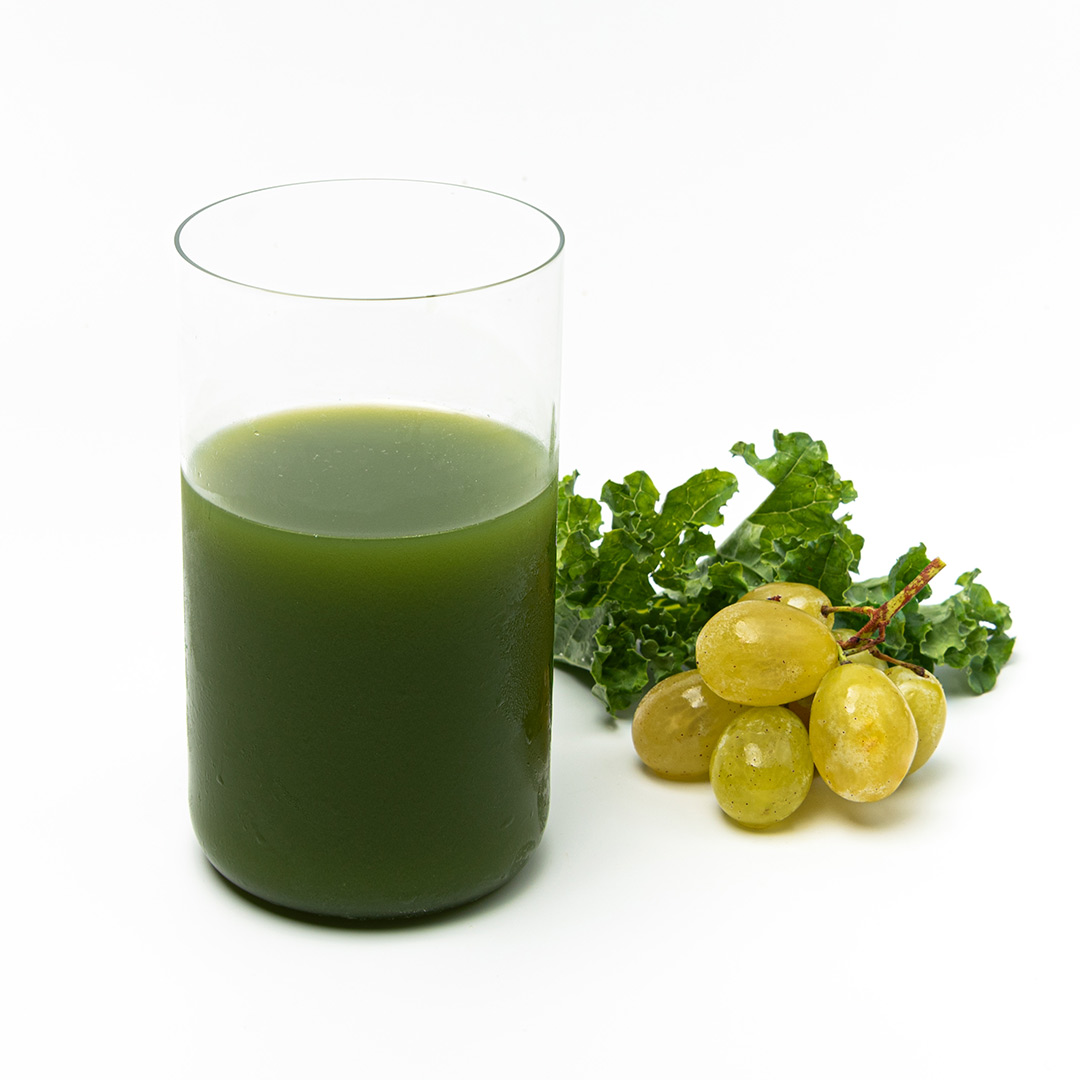 Tropical green detox
Manzana, pera, uva, espinacas y jengibre.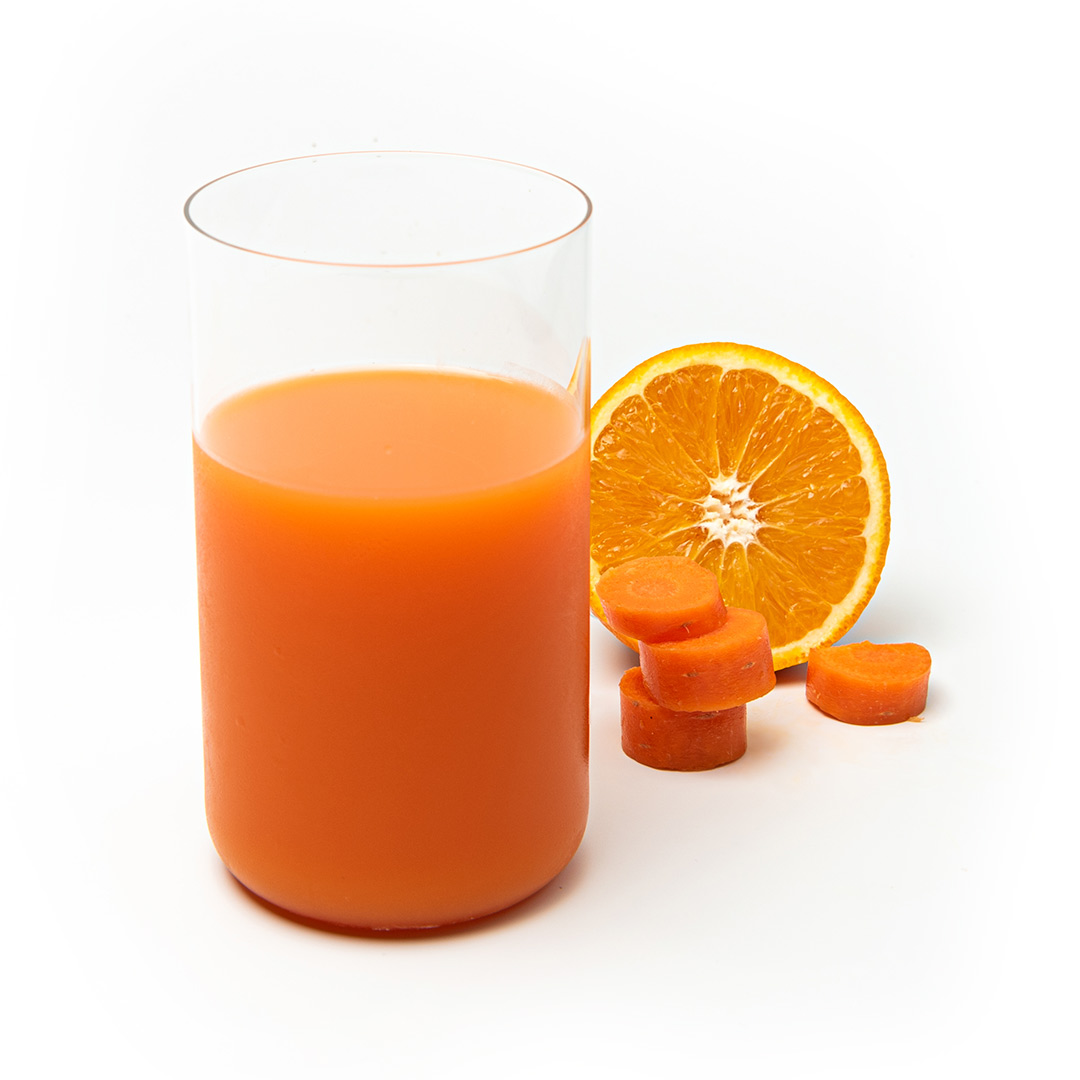 Antioxidant blend
Zanahoria, manzana y naranja.